Ixia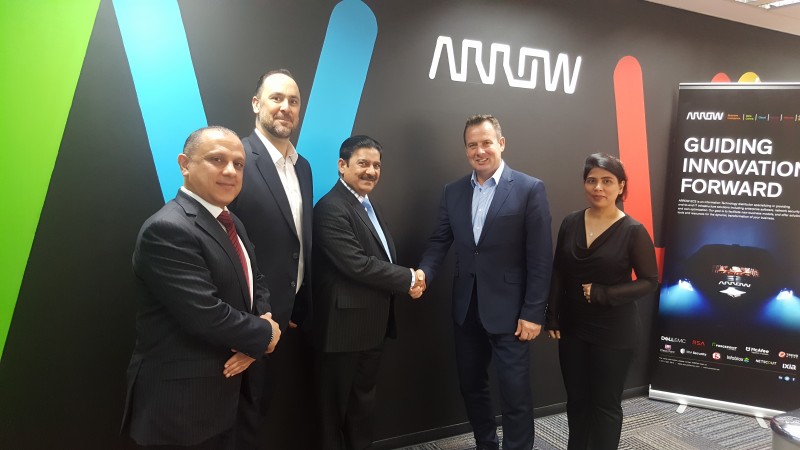 , a network testing, visibility, and security solutions provider, has expanded its current relationship with Arrow Electronics , a global distributor of products, services, and solutions to industrial and commercial users. This will enable Arrow to distribute the full portfolio of Ixia solutions in Europe, Middle East, and Africa (EMEA), in addition to North and Latin America.
According to Ixia, the expanded relationship will allow its EMEA-based reseller partners to take advantage of Arrow Electronics' specialised services and expertise across the product lifecycle. In addition, the distributor's resellers in EMEA can join Ixia's Channel Xcelerate Partner Programme, which enables reseller partners to deliver end-to-end solutions for making their customers' applications and network security stronger.
"Collaborating with Arrow in North America has added a powerful new dimension to our mission of making it easy for resellers to do business with Ixia," said Lori Cornmesser, vice president, global channel sales, Ixia. "Arrow's strong ties with leading Ixia technology partners in North America and EMEA will help fast-track compelling end-to-end solutions to value-added resellers and their customers."
"By adding Ixia, we continue to strengthen our networking and security portfolio with another highly-innovative provider," said Nick Bannister, senior director and head of networking and security EMEA. "Ixia's offering is instrumental to a number of Arrow solution areas including cloud, mobility, SDN, and the internet of things. Due to the fact that Ixia has partnerships with many market leaders that Arrow distributes, our collaboration is a great benefit to our customers."
Arrow Electronics will distribute the full line of Ixia solutions in North America and EMEA, which are as below:
Ixia's network visibility portfolio, which includes network packet brokers such as Vision ONE to help ensure every security and monitoring tool sees exactly the data it needs, real-time application and threat intelligence, and bypass switches that help maximise resiliency and minimise downtime during deployment.
Ixia's testing solutions, which assess and validate the performance of networks, devices, and services for faster time-to-market by delivering a full range of functional and system testing capabilities – from ensuring high-performing applications and secure networks with IxLoad- to validating the scalability and performance of a physical or virtual network infrastructure with IxNetwork.
Ixia's security portfolio, which includes BreakingPoint Virtual Edition, a cost-effective, virtualised test solution that enables enterprises to maximise security investments and performance, and  ThreatARMOR, a threat intelligence gateway that blocks connections from known malicious IP addresses and untrusted countries.