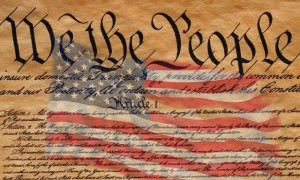 In a potential blow to government surveillance efforts, a federal judge in Washington D.C., today ruled that the National Security Agency's practice of collecting phone metadata records on millions of Americans may be unconstitutional.
In a 68-page ruling, Judge Richard Leon of the U.S. District Court for the District of Columbia noted that the plaintiffs in the case had a legal basis for challenging the constitutionality of the government's bulk data collection.
Based on information presented to the court, the plaintiffs have demonstrated "a substantial likelihood of success on the merits of their Fourth Amendment claim" against unreasonable search by the government, the Judge ruled.
He granted a motion for a preliminary injunction filed by public interest lawyer Larry Klayman and other plaintiffs in the case seeking an immediate end to the NSA's bulk collection of phone metadata records. However, because of the significant national security interests at stake and the novelty of the constitutional issues raised by the case, Leon said he would stay the preliminary injunction pending an appeal by the government.
The lawsuit was filed in June by Klayman and by the parents of a Navy SEAL member killed in action in Afghanistan. It charged that the data collection efforts first unveiled by The Guardian violate constitutionally protected privacy rights and rights against unreasonable search and seizure.
The three named plaintiffs in the lawsuit are Klayman, founder of Judicial Watch and a former prosecutor, and Charles and Mary Strange, the parents of Michael Strange, a Navy SEAL who was killed when his helicopter was shot down in Afghanistan by Taliban fighters.
The complaint describes Klayman as a Verizon customer and public advocate who has been "highly critical" of the Obama administration and has filed multiple lawsuits against the president in the past. Others named as defendants include U.S. Attorney General Eric Holder, NSA Director Keith Alexander and Verizon CEO Lowell McAdam.
Originally published on
Computerworld (US)
.
Click here to read the original story.
Reprinted with permission from
IDG.net
. Story copyright 2023 International Data Group. All rights reserved.