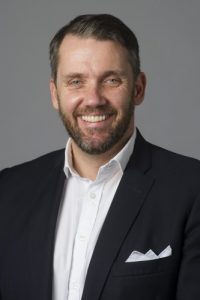 Juniper Networks has appointed Marcus Jewell as senior vice president and general manager for its Europe, Middle East and Africa (EMEA) business. In this role, he will be responsible for Juniper's sales operations across the region, including its go-to-market and channel strategies.
Joining from Brocade Communications, where he most recently ran the EMEA business and was also the global head of the company's software sales, Jewell has worked in the technology industry for more than 20 years. He has held several senior sales leadership positions in networking organisations.
"Juniper is a company I have admired for its integrity and quality of technology for many years. I believe the current opportunity for growth in EMEA is strong for the company, given the fundamental importance of innovative, high-performance and secure networking that underpins the drive for digital transformation among enterprises, cloud and service providers alike. I am excited to be leading the team forward and expect us to achieve great things together," said Jewell.
Jewell will be based at Juniper's EMEA headquarters in Amsterdam, the Netherlands and will also spend a lot of time with customers and partners across the region on a regular basis.