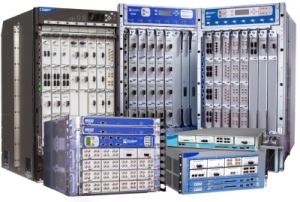 Juniper Networks has announced it will focus on the future of virtualised and cloud network architectures, as well as its strategy for building intelligent and secure High-IQ networks at this year's GITEX Technology Week.
At GITEX, Juniper will showcase a selection of its latest cloud, security and High-IQ networking solutions, including its integrated end-to-end solution Cloud Analytics Engine (CAE). CAE offers visibility into all devices accessing the network.
Spotlight Secure is Juniper's threat intelligence platform, which addresses business security challenges by aggregating threat feeds from multiple sources. Contrail  is the firm's software-defined networking solution that automates and orchestrates the creation of virtual networks.
Adrian Pickering, Vice President, Middle East & Africa, Juniper Networks, said, "This year's GITEX promises to be the best yet. As a business, Juniper has undergone many positive changes over the last year and we are now poised to better deliver on our commitment to customers in the Middle East. Our unique vision for building the world's High IQ networks perfectly mirrors the ethos that regional leaders have in adopting the latest technologies to advance businesses and fuel local knowledge."
Juniper will also serve as Platinum Sponsor of the Cloud Confex on October 13th where Pickering will share Juniper's vision for 'Moving Networking to the Cloud Era', at 2.15-2.45 p.m.