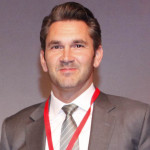 Global Distribution will be the first technology company to support and deploy VDI technology in the Middle East by distributing Overland Storage and Tandberg Data.
Optimistic of the partnership's future, Tan Lee Ann, Regional Sales Director, Overland Storage, APAC and Middle East said, "We are honoured to have Global in our early adoption scheme. With Global's reach and technical capabilities we will be able to build a strong VDI business together."
Overland Storage has recently announced the launch of its V3 hyper-converged virtual desktop appliance to address the rapidly growing cloud markets.
Developed in partnership with Sphere3D, the V3 appliance is built to deliver an easy-to-deploy virtual desktop solution with simplified management tools and lower total cost of ownership. It is a turnkey solution that intends to deliver high-availability failover architecture; eliminate performance bottlenecks and installation problems; and provide predictable scalability and cost for VDI deployments.
The appliance benefits from a hyper-converged infrastructure that integrates hardware, storage and network to a common interface. It runs on a hypervisor infrastructure managed by Desktop Cloud Orchestrator software.
"Our vision is to enable the reseller community to embrace solution selling and we are committed to offering our partners the latest technology in the market and all necessary support to become successful," Mario M. Veljovic, Vice President – Solutions MENA, Global Distribution said. "Partnering with Overland Storage is an important step for us as we will be the first to introduce VDI solutions in the region."
VDI workloads are well served by hyper-converged solutions, however the management of desktops across diverse environments remains a challenge, said Terri McClure, Senior Analyst, Enterprise Strategy Group. "With the Desktop Cloud Orchestrator management software and V3 Appliance, Overland is focused on the right pain points for end users considering VDI."
The addition of V3 virtual desktop appliances expands the value proposition that Overland Storage's worldwide channel partners aim to offer to the distributor's existing customers.
Overland Storage offers two models of V3 virtual desktop appliances that are delivered pre-provisioned and ready to quickly and easily install into an existing VMware environment in less than a day. Each V3 solution can accommodate either 100 or 200 desktops per appliance, and effortlessly scales to 10,000 desktops. The ease of deployment, operational simplicity and performance improvements of the V3 Appliance can reduce the total cost of ownership (TCO) by $1 million over three years based on a 1,000 user physical desktop environment.