Kaspersky Lab has partnered with affiliate network, Avangate, to offer the Kaspersky Affiliate Program to partners in the Middle East.
Commenting on the launch, Tarek Kuzbari, Managing Director, Kaspersky Lab Middle East and Turkey, said: "We are proud and very excited to announce the launch of a new Affiliate Program. Introduced worldwide, we are now introducing this unique initiative in the region in order to give our many partners in the Middle East an opportunity to boost their business. In addition to the significant commission rates, as part of this program, affiliates will get access to localized links and creative resources to promote the latest products and launches. Through this initiative we hope to generate innovative ways for partners to boost their business while simultaneously contributing to the growth of Kaspersky's leading edge solutions in the region."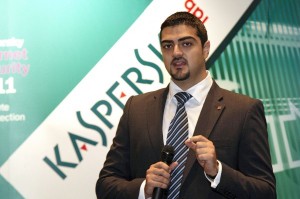 According to the company, commissions are based on three affiliate levels – Standard, Advanced and Premier Affiliates. Partners begin the program as Standard Affiliates and as they generated a higher value of sales every month, partners progress to a higher level of affiliation and a higher rate of commission.
With the Kaspersky Affiliate Program, partners can successfully increase their own web traffic, earn regular incentives and bonuses, and enjoy special promotions and discount coupons in addition to gaining access to creative resources completely free of charge
The Kaspersky Affiliate Program is aimed at driving traffic to Kaspersky online stores with the Affiliate receiving commissions based on sales results. Kaspersky's generous commission scheme is designed to reward successful affiliates – by providing higher commission rates for affiliates that make higher sales.