Dubai, UAE, 9 June, 2021: Recognising the pressing need for UAE organisations of all sizes to streamline their procurement processes, Kissflow, a leading SaaS company offering work management solutions used by organisations in over 160 countries, today launched Kissflow Procurement Cloud its flexible procure-to-pay (P2P) software in the country. By unifying advanced functionalities for purchase requests & orders, inventory management, supplier management, invoicing, and system integrations into a single platform, Kissflow Procurement Cloud enables end-to-end management of procurement lifecycles, along with the ability to enhance efficiencies and identify cost savings opportunities through data analytics.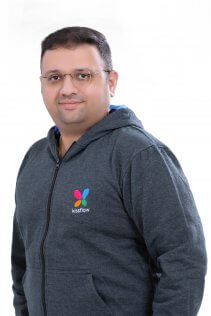 "In the current economic climate, it's more important than ever for businesses to satisfy the core principle of procurement management, which is to procure the right item, at the right time, at the right price, and from the right supplier. However, with traditional procurement approaches remaining highly reliant on disconnected, manual-driven legacy systems, they are prone to errors and oversight which translate to costly inefficiencies and lost opportunities for UAE businesses", said Vaidy Panchabikesan, Regional Sales Director at Kissflow.
"With Kissflow Procurement Cloud, we are eliminating all entry barriers to procurement automation by offering an intelligent, comprehensive, customisable solution with the convenience and cost-effectiveness of a flexible pay-as-you-go model", Vaidy added. Being cloud-based, the newly launched platform offers a fixed fee pricing model based on the features, user count, and transactions.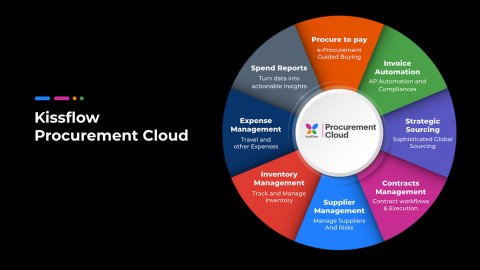 Kissflow Procurement Cloud leverages Kissflow's market leadership in the Low-code and No-code domain to empower procurement teams to fully customise business process flows without the need for any technical skill sets. Moreover, Kissflow Procurement Cloud offers out-of-the-box integrations with third-party ERP, accounting systems, and business applications such as NetSuite, SAP, Oracle, QuickBooks, Xero, DocuSign, G-Suite and much more.
Kissflow Procurement Cloud also includes powerful analytics capabilities, making it easy for procurement leaders to track spending patterns and supplier performance, and generate customisable reports that drive informed decision making. Mohammed Kafil, Senior Product Manager at Kissflow said, "Kissflow Procurement Cloud is an end-to-end unified platform for procurement teams to manage all their procurement spends in a single place. Our key differentiators are customisation, quick deployment, faster time to value, and easy configuration, all of which add value by enabling businesses to optimise operations and capitalise on new opportunities".
Kissflow Procurement Cloud has already scaled its customer base to 5000+ users globally with marquee brands including Saudi Aramco, Nana Direct, Citizens UK, and Carparts.com. In the UAE, the company expects this cloud platform to be especially relevant to the country's Travel and Hospitality, Insurance & Banking, Financial Services, IT, Real-estate, Oil & Gas, Telecom, and Management Consulting sectors.