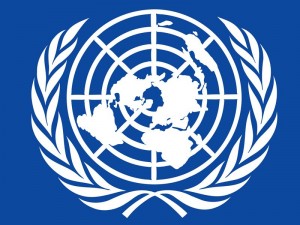 City authorities from across the MENA region convened in Beirut recently to hear how the United Nations Development Programme (UNDP) is helping to improve local development through bits and bytes.
The local authorities shared experiences and heard success stories in everything from advanced Geographic Information Systems to software solutions that manage public documents.
The initiative is a cornerstone of the Information Society Initiative for the Mediterranean (ISI@MED), under the umbrella of UNDP's ART programme – Articulating Territorial and Thematic Networks for Human Development, and was developed in partnership with the Marseille Center for Mediterranean Integration (CMI) and the World Bank.
"The goal of the ART Initiative is to empower citizens and local authorities to plan and manage their own development," said ART Global Coordinator Giovanni Camilleri.
"Computers and the Internet, when properly harnessed, are doing just that – empowering people with the tools, technology – and most importantly, access to information that can facilitate development cooperation and expedite local development," he added.
Amal Karaki, Head of the Social and Economic Planning Unit of the Lebanese Government's Council of Development and Reconstruction said the "tremendous value" of the ART Framework is that it "brings different partners and stakeholders together in a dynamic that is crucial to reinforcing development at the local level."
UNDP Lebanon Country Director Luca Renda added that the ART programme is a great example of "partnership in action" and one that demonstrates how small investments can have "big impacts on local development – such as that exemplified by the ISI@MED Initiative.
The centre piece of the Beirut symposium was the success of a partnership between Malaga and Tripoli to develop a GIS system for the city that has improved how city authorities are able to plan for the delivery of services to citizens.
"My city now has a powerful, customisable and technologically advanced GIS system for creating and maintaining a directory of our streets and addresses," said Tripoli Mayor Nader al-Ghazal.
"Most importantly, it has dramatically improved how we are able to respond to the needs of our citizens," he added.
Geneva Director Najat Rochdi said technology is transforming the traditional map of development, expanding people's horizons, dramatically shrinking learning curves, and creating the potential to realise, in a decade, progress that required a time span of generations in the past.
"We need to significantly increase the application of these innovative models to the needs of the poor and vulnerable people," she said.
"We need to invest in people as the greatest resource and the most precious asset if we are to shape, and not just be shaped by, the challenges we face. This is of much importance in a networked world where efficiency, speed of delivery and optimisation are the key ingredients of competitiveness," she added.