Riyadh, KSA, November 30, 2021: LinkShadow, Next-Generation Cybersecurity Analytics and BARQ Systems announced their partnership at @Hack event in KSA. LinkShadow's intuitive tools, which are operated by machine learning algorithms, will now be available through BARQ Systems' offices across multiple countries, including UAE, KSA, and Egypt.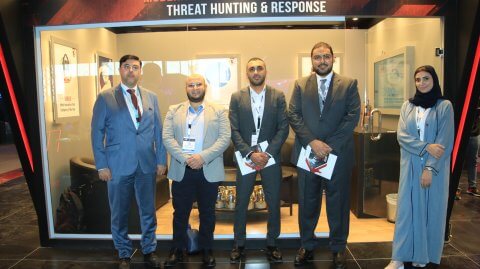 LinkShadow is a robust next-generation cybersecurity analytics platform that provides enterprises with artificial intelligence-based security tools that detect anomalous behavior and take immediate action, preventing data loss.
As a leading regional IT services provider in the MEA region, BARQ Systems will facilitate the availability of LinkShadow's state-of-the-art behavioral analytics platform and threat-hunting tools for enterprises across the entire region.
Fadi Sharaf, Regional Sales Director, LinkShadow, shared his thoughts on the partnership, saying "We are excited about this new journey with BARQ Systems. We believe that our partnership will definitely enable us to expand and grow in the region, opening opportunities for us to deliver and deploy the unified threat-hunting platform across a wider customer environment".
Anas Abu Salah, Sales Division Manager, BARQ Systems stated, "We aim to provide our customers with cutting-edge technology solutions, which cover both security and infrastructure domains, not only to support their businesses, but to also help them boost their performance. Today, we gladly announce BARQ System's partnership with LinkShadow, striving to enhance our clients' defence systems to shield them against cyberattacks and malware".
LinkShadow provides a comprehensive variety of solutions and technologies that automate the process of threat detection. In 2021, LinkShadow won the Global InfoSec Award for the second year in a row for Insider Threat Detection Best Product.