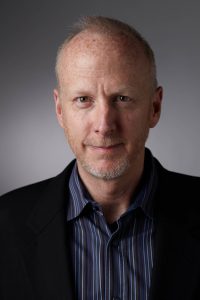 Linksys has introduced Velop, its premier Whole Home Wi-Fi product in the Middle East.
Whole Wi-Fi Mesh systems will drive growth and dominate the networking market. According to the research conducted by the company, Whole Home Wi-Fi Modular Mesh systems are set to grow to 20 percent of the Wi-Fi market by 2018. Linksys projects a seven percent growth in the wireless networking market.
"This is why I purchased Linksys in 2013. I had a vision of solving a huge problem in almost everyone's life – slow and unreliable Wi-Fi," said Chet Pipkin, Founder and CEO, Belkin International.  "Linksys has always been pioneers in home networking and I knew this was the team that could innovate and deliver the ultimate Wi-Fi experience. Velop is a union of performance, design, and ease-of-use and provides what everyone wants – seamless, reliable Wi-Fi.  Linksys has set the bar for true mesh networking systems."
According to the company, Velop is the first Tri-Band modular Wi-Fi system that can be installed in various mesh configurations providing fast and reliable Wi-Fi to the edge of a home network.
Each Velop 'node' is a Tri-Band AC2200 device that serves as router, range extender, access point, and bridge which provides users the future proof technology they need as they bring new and more devices into the home. Each node is configured during setup by the accompanying Linksys app (available for iOS and Android), which provides a simple setup leveraging Bluetooth to securely communicate between the mobile device and each node.
After setup is complete, the Linksys app serves as a powerful Wi-Fi management tool with useful features, such as guest access, parental controls, device prioritisation, and more. Velop helps users get the most out of their broadband subscription by delivering 100 percent of their Internet speed to the edge of their network, said the company. Velop is available in 3-pack, 2-pack and 1-pack options. Linksys is launching Velop in the Middle East with retail, e-commerce, and service provider partners, including du, STC, Sharaf DG, Virgin, Carrefour, Emax, among others.
The company claims to be the first to combine the technical benefits of three Wi-Fi radios with true mesh capabilities to provide 100 percent of broadband Internet speeds to the edge of the network.  With traditional router and range extender combinations or dual-band modular mesh systems, the Wi-Fi speed is cut in half with each 'hop' from one access point to the next.
"At Linksys we call this the 'bottlenecking effect'. This results in users receiving only a fraction of their broadband Internet speed at the edge of the network. If you are paying for 100 Mbps from your Internet service provider, then you want to get all that speed in every corner of your house," said Justin Doucette, Senior Director, Product Management, Linksys.
Velop uses the three radios dynamically to determine the optimal path from the modem and 'parent' node to each 'child' node to ensure the fastest speeds to all client devices, regardless of which node they are connected to.
Linksys is also announcing that Velop works with Amazon Alexa for a voice-activated experience.  Three new skills will be available at launch including turning guest access on and off, obtaining the guest Wi-Fi name and password, and getting the main network credentials, which are commonly forgotten.
 The Linksys Velop Whole Home Wi-Fi is available for purchase on 19 March 2017 at Sharaf DG, Carrefour, Emax, Lulu, Plug Ins, Jumbo, ECity, and EROS. It is retailed from AED 999 to AED 1,999, depending on which pack is chosen. Velop comes with a three-year warranty and offers 24/7 consumer support.