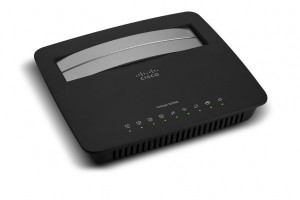 Linksys last week announced a new addition to its X-Series, the X3500. The firm called the new product an app-enabled, all-in-one Wi-Fi modem router.
Linksys said that the X3500 was ideal for consumers who want a powerful wireless network that is easy to set up and manage. For example, connecting new devices is a breeze – the user simply has to push the WPS button in the mobile app in order to establish a secure connection.
Media and printers can also be shared on the network through the built-in USB port and DNLA Certified Media Server, Linksys said.
"Connected devices are emerging in every household with tablets, smartphones and smart TVs being immensely popular," said Mohammed Meraj Hoda, Vice President, Linksys International.
"With this new Linksys X-Series flagship wireless router, we help consumers connect their devices in a simple way, offering a very powerful solution that is ready for wireless video streaming – like watching TV on your tablet, for example.
"The X3500 is also equipped with both an ADSL and Ethernet connection, making it compatible with virtually any broadband connection," Hoda added.
To manage the network, users can download the free Cisco Connect Express app, which enables full control of the X-Series products on smartphones and tablets.
Linksys claims that the new X3500 can deliver speeds of up to 450 Mbps. It comes with four gigabit ports, and is compatible with IPv6 and 802.11a/b/g/n devices.
The firm said that the device is now available in the UAE, at a price of Dh659.