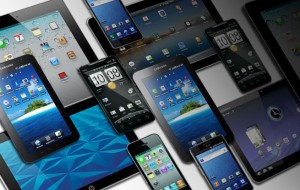 According to Gartner, over 2.4 billion devices will be sold worldwide during 2013, marking a 9 percent increase from 2012.
In its latest report, the research firm used the term "worldwide devices" to mean the combined shipments of PCs, tablets and mobile phones.
Gartner's announcement comes amid a fall-out from rival research giant IDC's latest report, which stated that global PC shipments had gone into free fall in the first quarter of 2013. The news saw Microsoft's stock tumble, and PC makers such as HP and Dell were also affected.
While Gartner's report might appear to differ from IDC's on the surface, the firm noted that the mix of devices sold over 2013 will "significantly change" over 2013, with tablets stealing market share from PCs.
"While there will be some individuals who retain both a personal PC and a tablet, especially those who use either or both for work and play, most will be satisfied with the experience they get from a tablet as their main computing device," said Carolina Milanesi, Research Vice President, Gartner.
"As consumers shift their time away from the PC to tablets and smartphones, they will no longer see their PC as a device that they need to replace on a regular basis."
As a result, Gartner's report said, the traditional PC market of notebooks and desktops is expected to decline 7.6 percent in 2013. Gartner stressed that this is not a temporary trend borne out of austere economic conditions, but instead illustrated a long-term change in user behaviour.
This change apparently favours the tablet PC, as Gartner forecasts that worldwide tablet shipments will total 197 million units in 2013 – a 69.8 percent increase from 2012's total shipments of 116 million units.
"Lower prices, form factor variety, cloud update and consumers' addiction to apps will be the key drivers in the tablet market," said Ranjit Atawi, Research Director, Gartner, who added that "growth in the tablet segment will not be limited to mature markets alone. Users in emerging markets who are looking for a companion to their mobile phone will increasingly choose a tablet as their first computing device, and not a PC."