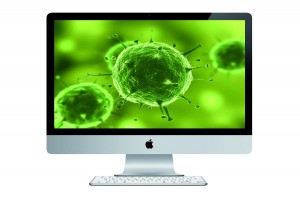 Following on from last year's Flashback Trojan incident, which saw 600,000 Mac users infected with malware through a Java loophole, AnchorFree has warned Mac users that the worst is still to come.
"The Flashback outbreak was a real wake-up call for Mac users and a vivid indicator of things to come," said David Gorodyansky, CEO, AnchorFree, which creates the Hotspot Shield malware deterrent.
"The way a particular loophole was seized upon to a massive, destructive effect will undoubtedly encourage those intent on making life miserable for Mac users to step up their game in the coming year," Gorodyansky said, adding that more powerful follow-up attacks are "just around the corner".
He pointed out that Mac users are already worried about such attacks, citing the enormous increase in Hotspot Shield downloads among Mac users last year.
Downloads of Hotspot Shield for Mac rose 1,524% during 2012, he said, explaining that Mac users are now joining the millions of people worldwide who feel the need for extra digital protection. Hotspot Shield has been downloaded by more than 100 million people from 190 countries worldwide, according to AnchorFree.
The malware protection service has become the 35th most trafficked service on the Web, according to a report from Quantcast.