Chipmaker Marvell Technology Group has agreed to acquire smaller peer Cavium  for around $6 billion, as it seeks to expand in the networking equipment sector, people familiar with the matter told Reuters on Sunday.
The deal will allow Marvell to diversify away from its traditional storage devices business following an agreement with Starboard Value last year to accept three new directors nominated by the activist hedge fund to its board, according to Reuters.
Marvell plans to announce its cash-and-stock acquisition of Cavium on Monday, the sources said, asking not to be identified ahead of an official announcement. Marvell and Cavium did not immediately respond to requests for comment.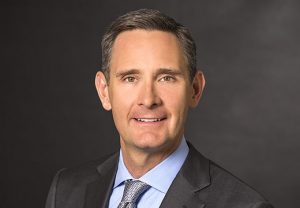 Marvell CEO Matt Murphy, who took the reins of the chipmaker last year, has embarked on a restructuring of the company, slashing jobs and seeking to add offerings in areas such as data centres and wireless communications.
Based in San Jose, California, Cavium produces network, security, server, and switching processors and systems. Last year it acquired QLogic Corp, a manufacturer of interface devices for storage area networks, for about $1.3 billion.
Marvell has a market capitalization of $10 billion while Cavium, whose shares have risen more than 10 percent since the Wall Street Journal reported earlier this month that the companies were in advanced talks, has a market capitalization of $5.2 billion.
Mergers and acquisitions activity in the semiconductor sector has been picking up. Earlier this month, chipmaker Qualcomm  rejected rival Broadcom's $103 billion takeover bid, one of the biggest ever in technology dealmaking, saying the offer undervalued the company and would face regulatory hurdles.