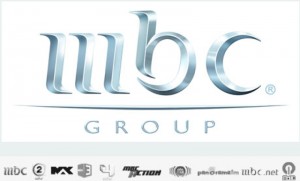 Limelight Networks, today announced that Middle East Broadcasting Center (MBC) has selected Limelight as its sole solutions provider for online video publishing services, site acceleration and media delivery.
MBC chose Limelight because it is the only company capable of addressing all of its requirements with a fully integrated set of solutions, the company said. MBC can therefore employ just one vendor to upload, manage, publish, deliver and analyze high-quality content, enabling it to more easily and effectively reach a global audience and maximise the performance of its sites.
Recently, MBC required both content delivery and online video platform solutions for its websites Shahid.net and AlArabiya.net, MBC said.
According to the company, MBC chose to deploy Limelight's integrated services—Limelight Video Platform, Limelight Site Accelerator and Limelight Deliver- for their ability to meet MBC's requirements including the provision for high quality videos, video storage and content deliver facilities for the Websites and scalability for future requirements such as specific demands for SmartPhones, STB or Connected TV sets support. In addition to which, MBC needed pre-roll, mid-roll, and post-roll advertising, syndication to YouTube, Vide analytics, ease of video publishing workflow and extensive APIs for content management.
"We're pleased that MBC has selected to work with Limelight," said David Hatfield, senior VP global sales and marketing, Limelight Networks. "Over the past 20 years, MBC has grown substantially and now includes 10 FTA channels, two radio stations, a weekly magazine, portal websites and a production house. As MBC continues to expand its reach and provide additional informative and entertaining content to viewers worldwide, it can now guarantee its audience that it will always deliver brilliant online viewing experiences with well-performing sites and high quality videos. Finally, 7 of the 10 channels moved into High Definition (HD) July 1, 2011," he added.