Microsoft is highlighting three key ways it is aiming to help customers at this year's GITEX Technology Week, according to Jaime Galviz, chief operating officer for the Gulf region.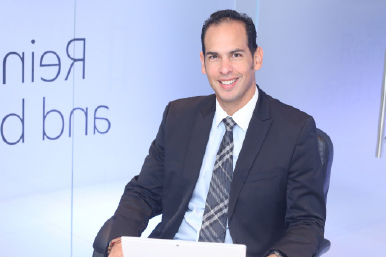 "We want to reinvent productivity, make computing more personal via more interactive and human elements, and to build an intelligent cloud that uses IoT intelligence and analytics to enable digital transformation," he said.
Galviz also highlighted how Microsoft was hosting six of its IoT partners at Hall 7 stand, and said that insight would be crucial in gaining maximum value from the trend. "The secret to IoT is not in the device or sensors, but in using information to predict what can happen in order to save costs," he said.
Tying in nicely with GITEX's 2016 theme of 're-imagining realities', Microsoft is exhibiting its "self-contained" holographic computer HoloLens. The powerhouse also announced an agreement with Dubai Electricity and Water Authority to display the company's "entire assets" in a 3D environment.
Galviz went on to highlight the inevitable shift to a knowledge-based economy, and how leading companies in the Middle East were beginning to recognise this. "Research shows that 19 percent of organisations in the world have appointed a chief digital officer to accelerate that transformation. Emirates airline recently hired a CDO to emphasise how it is aiming to be a data-driven business, and not just one that is asset-driven."
He added that GITEX was a fantastic platform to unite this region's most ambitious tech minds. "It's a fantastic opportunity, because a whole host of people who are committed to making Dubai one of the world's leading cities come together."