In line with its commitment to drive digital transformation in the construction sector, Microsoft has announced that it will be participating as the lead technology partner at the Big 5 International Building and Construction Show 2016, taking place from the 21st to 24th of November at the Dubai World Trade Centre.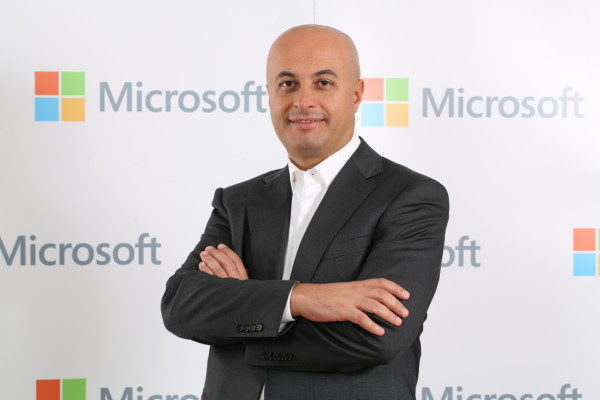 According to Microsoft its participation at Big 5 will be built on the company's Digital Transformation framework that empowers organisations to engage with customers, empower employees, optimise operations and transform products. Striving to drive technological accessibility and inclusion across all sectors, Microsoft will demonstrate its diverse range of products and solutions, enabling customers to adopt advanced technologies for better performance, better communication and a more transparent usage of data in real time; setting them apart from their competitors.
"With over 3,700 projects currently ongoing across the Emirate, valued around an estimated $400 Billion, Dubai's construction market is on a constant upward trajectory" said Samer Abu Ltaif, Regional General Manager, Microsoft Gulf. "The significant shift towards smart and sustainable solutions, and the introduction of new building regulations, are encouraging companies to look for innovative ways of working – that's where technology plays a pivotal role. Microsoft devices and solutions, built from the ground up are an accelerator for businesses in the construction sector, enabling them to thrive in a mobile-first cloud-first world; bridging technological gaps and allow them to achieve more."
The Microsoft stand will also exhibit devices including the Surface Hub, Surface Pro 4 and a variety of rugged OEM devices from partners including: Dell Latitude 7275, Dell Latitude 11 5179, Exertis Toughtab, HP x2 1012, Lenovo X1 Tablet, and Samsung Galaxy Tab W700; all of which deliver innovative Windows 10 experiences. Empowering professionals from the field to the office, various Office 365 scenarios will be demonstrated to show how it improves productivity and collaboration amongst the workforce. Visitors will also be able to see first-hand how Microsoft Azure can be leveraged by construction firms to accelerate innovation across teams and skillsets.
Microsoft will be exhibiting at concourse 837 opposite Hall 5, from the Big 5 Building and Construction Show 2016. To become part of the largest construction event in the Middle East, register here.