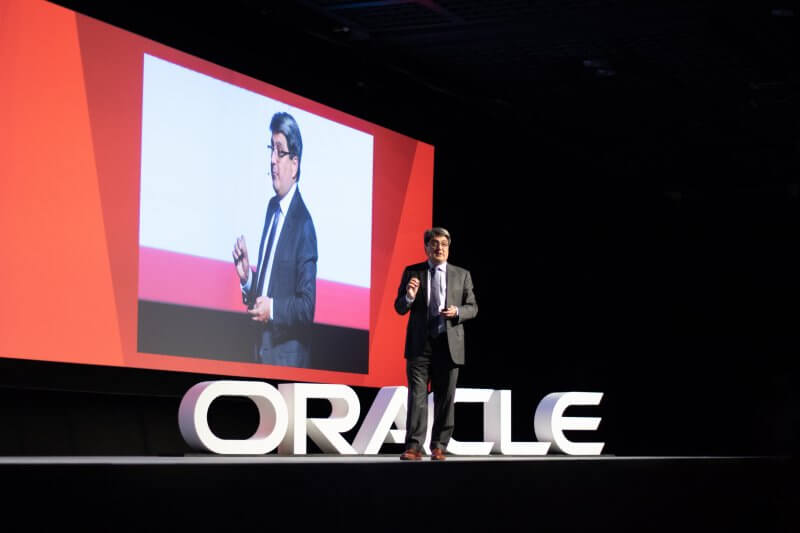 Oracle's applications chief has reiterated the firm's ambitions to capture the majority of the global cloud computing market as well as praising the increasingly mature approach to cloud in the Middle East.
Steve Miranda, executive vice president of Oracle Applications, was speaking to tahawultech.com at the firm's inaugural Dubai OpenWorld conference, held at Dubai World Trade Centre.
Last week Oracle announced the go-live of its long-anticipated Abu Dhabi data centre, and Miranda believes the launch will help to ease the concerns of some customers that may have been hesitant to move to cloud.
"Lots of companies have questions and concerns about sovereignty – some concerns for today, some for the future," he said. "We're in an era of evolving regulations. We've heard it before from some customers – their comfort level will be greater with data residency.
"We find that Middle East customers have evolved and now ask more detailed cloud questions. They're more about nuanced, specific problems. The maturity of the discussion has advanced.
"The move to cloud will be faster than any other technology platform. Ironically, the larger and more complex an organisation is, the more I would encourage them to start now. Things may take longer due to their size, so if they don't start now, the only logical explanation is that the benefits of cloud won't be there in a year or two."
Oracle CEO Mark Hurd recently claimed that the company would capture over "50%" of the cloud applications market, and Miranda attributed this target to the firm's ability to innovate.
"I certainly hope he's right," Miranda said. "We treat all our competitors with tremendous respect, but I think we bring a number of unique advantages to the table. I think we're the most complete cloud app provider that exists. Analysts and customers also say so.
"We're looking to deliver continuous innovation, with machine learning across the board. This won't just be in classical ways like next best offers or actions or optimising discounts, but also transforming the ways you interact with user interfaces. You already see it with Alexa and Siri, and we believe conversational interfaces are evolving very quickly."
Miranda said the most challenging and pressing area for Oracle and its customers was ensuring that technology services can offer the best possible customer and user experience.
"There's no particular application that's evolving at a faster rate than others, but the area that's changing the most is the customer experience," he said. "Customer experience services that were traditionally offered focused on automation, but we believe that's going away. Consumers now interact traditionally and through social media, which can turn into marketing opportunities. As a consumer, if you're moving from your smartphone to social media, you expect channels to work together. The idea of sales and service marketing being distinct goes away. Customer experience aims to get rid of that and make it seamless."
Miranda added that Oracle's pursuit of blockchain would depend on the levels of interest it received from customers in the near future. Oracle launched its Blockchain Platform last year, to which it has onboarded over 100 customers, as well as launching its blockchain-based Intelligent Track and Trace service.
"Blockchain is a great technology for certain use cases, but hasn't found its sweet spot yet," he said. "Our investment will coincide with customer adoption levels."