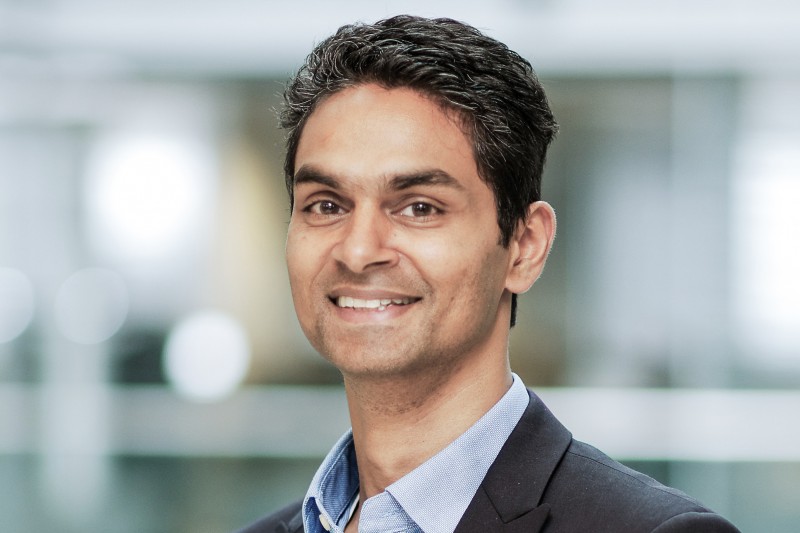 Cloud giant Oracle's vice president of innovation and digital has warned that if organisations don't adapt their processes and have a willingness to fail then they will never be able to truly innovate.
Neil Sholay was speaking to tahawultech.com at Oracle's inaugural Dubai OpenWorld conference at Dubai World Trade Centre.
Over-commitment on projects, lack of leadership, and absence of processes are leading to an innovation gap, according to Oracle.
The cloud applications provider has announced a report showing that companies are failing to realise more than half of the innovations they propose. Despite a clear link between growth and innovation, organisations are being held back by poor processes and a lack of focus. The report showed that innovation barriers were particularly pronounced amongst big companies, as well as companies experiencing higher growth rates.
The report found that one third of companies are overwhelmed by too many innovation projects, that 85% of companies experiencing strong to significant growth are investing in innovation, while 21% say a lack of commitment from the business is a major barrier to innovation.
Meanwhile, 22% say a lack of processes is hampering their innovation efforts, while 22% blame a lack of vision, and 22% say that an underinvestment in technology is holding back their innovation programme.
"If you look at why not innovation is not happening at scale – there are too many ideas that don't meet a real, human need," Sholay said. "They don't serve employees or clients. Culture is another major reason. The toughest thing for an 'intrapreneur' is running the gauntlet of bureaucracy. Processes is the third most important reason – 43% of clients don't have a formal innovation process, which makes it incredibly hard to innovate.
"If you look at high performers and those that are strong at innovation, they tend to be first movers, and have a higher appetite for risk than the rest – look at the likes of Tesla. The CEO doesn't delegate innovation."
A large part of Sholay's role involves working closely with clients to test new platforms and technologies through Oracle's cloud with a view to bringing ideas to market.
He believes that the world's most successful and innovative companies have redesigned their processes and introduced the appropriate skill sets that can bring new ideas to life.
"Whenever Netflix develops a new product, they have a data scientist and UX designer on every team," he said "Building innovation in from the start avoids that last mile issue. Instagram and Netflix aren't how they started out. They went back and pivoted their business model. Slack was originally a portal for kids. Around 5% of that portal got used, the rest was thrown away."
Oracle research also shows that over-commitment is preventing companies from bringing their innovation initiatives to life, with one third admitting to being overwhelmed by too many projects. The issue was particularly evident in high-growth companies, with 38% reporting an excess of parallel initiatives.
Despite ambitions to embed processes that encourage innovation, 22% of organisations said that the ideal workflows had not yet been properly implemented. Meanwhile, 19% of companies said they were being held back by a lack of suitable technology.
Insufficient commitment from the business, coupled with a lack of clear ownership, were shown to be key barriers to a company's success in innovation. Executives (48%) and IT (46%) were identified as common owners of the innovation topic, but other functions were identified as owners in near-equal proportions (35-41%).
Sholay warned of the pitfalls of organisations that try too hard to be innovative, and end up realising they have no direction for introducing new ideas. "There's a marked pattern with digital and innovation teams. They often start with informal innovation or digital teams of half dozen people who informally work on certain projects. That team is then turned into a formal digital office, and then a separate business unit. That works for about a year to 18 months, and is stereotypically made up of the cool kids with who bring their dogs to work and earn 30% more than everyone else.
"People eventually press their noses up against the window and ask why they weren't involved. I've seen companies with digital business units now trying to absorb those people back in."
Organisations are moving away from traditional KPIs of employee productivity (53%) and revenue (53%), according to Oracle, and increasingly looking towards customer experience (57%) as a measurement of ROI. However, this shift is drawing attention away from employee engagement, with only 44% looking at organisation pipeline as an innovation lever, and only 41% considering company culture.
"Being innovative needs to be instinctive," Sholay said. "It's like running. It's painful at first but then with practice you can run 5km easily without thinking about it."
Sholay highlighted how Oracle had worked with a Middle East oil rig builder and used staff to pose as on-site workers in order to learn about employees' daily routines "They were often working with sub-standard tools," he said.
"When a chief innovation officer position exists it often carries large responsibility. I think executive management teams need to lay out resources to bring innovations to market. 97% of ideas don't make it to market."