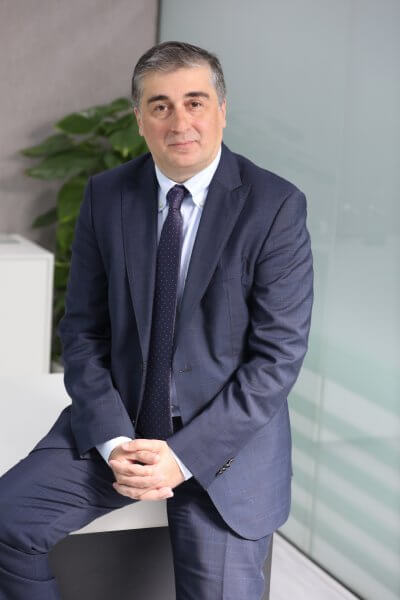 Husni Hammoud, managing director for Middle East, CEE and Turkey at Midis Group has enjoyed a sharp trajectory of success in his career and has played a key role in successfully leading the business growth of multiple IT operations and cybersecurity vendors under the company's portfolio.
With almost three decades of experience in the regional IT and security space, Husni Hammoud is as one of the foremost figures in the industry.
A man of many hats, Hammoud performs a double duty of managing both the business development and pioneering innovative initiatives of multiple global cybersecurity and IT operations firms under Midis Group's purview. These include Barracuda Networks, Ivanti and Cradlepoint with others more in progress.
Hammoud's interest in technology was stoked at a young age during his secondary education studies. "I have always been passionate about electronics," he says. "I enjoy seeing how different parts come together to build a useful gadget."
This passion has inspired him to take up a course in electrical engineering, which he finished at the American University of Beirut. Determined to shore up his education, he expanded his knowledge and skills in technology and took up courses in software development, IT audit, industrial automation and cybersecurity.
Graduating in 1990, Hammoud started his career at the Red Cross in Lebanon as the IT manager. He was responsible for establishing the IT function and operations at LRC, a role that lasted for almost two years.
Following his stint at the Red Cross, Hammoud continued to pursue roles in technology and eventually set up his own business focused on industrial automation.
With Hammoud's career already gathering momentum in its early stages, he decided to begin his first stint working abroad, joining the Midis Group as part of one of its subsidiaries in Saudi Arabia. "In 2000, I moved to the Kingdom to join MDS Saudi under the systems integration arm of Midis."
"I started as one of the early team leaders at MDSCS. As part of my role, I managed the first and largest Security Operation Center in Saudi Arabia and other GCC nations at Saudi Telecom Company. We catered to a number of industries such as telecommunications, finance and public sector, and delivered solutions around IT security, network infrastructure, storage and consultancy among others," he says.
Hammoud then moved on to become the firm's general manager overseeing the overall growth and operations of MDSCS in the Kingdom.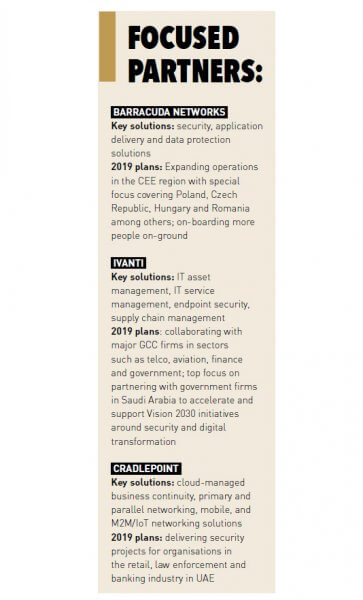 After almost two decades in the company, Hammoud's positive trajectory continued as he was offered the role of managing director for Midis Group's Local offices operations in the Middle East, CEE and Turkey, which brought him to Dubai in 2015.
Hammoud is responsible for managing multiple initiatives and business development related to Midis Group's technology partners in the fields of security, networking and enterprise solutions. "I oversee the business development of multiple organisations under the MIDIS Group. These vendors include IT operation and cybersecurity firms such as Barracuda Networks, Ivanti and Cradlepoint," he says.
"A big part of my role is focused on positioning these companies' offerings in the markets where we are present in the Emerging EMEA such as GCC, Levant, Turkey, CEE and Africa. In addition, I'm responsible for making sure we deliver these technologies to the right market through the right people," he explains.
A firm believer in continuing professional development, Hammoud ensured that he is adept in every facet of the Midis Group's operations starting from the technical aspects to pre-sales and sales. More than that he made sure that he has well-rounded knowledge on the latest developments in the different technologies that they offer in the region. "I'm managing quite a large organisation that's catering to different areas of IT across multiple countries. Staying up-to-date with the latest demands and trends in the market makes me more effective in leading my team and, in turn, the business."
With over 30 years of experience in the IT industry, Hammoud saw the space evolve significantly over the years. "I remember using devices like the IBM PC XT back in the day. We also used to utilise dial-up connectivity and didn't have the same quality of Internet connection and resources that we enjoy now.
"A lot of that has changed over the years," he adds. "Today, we are enjoying accelerated connectivity thanks to technologies such as 4G and developments around 5G are underway. We are also enjoying the benefits of cloud, machine learning and virtual reality. Increasingly, we are witnessing technologies around artificial intelligence and automation come to reality."
He adds, "The progress of technology through the years has affected people's professional DNA. We live at a time where a person's literacy is not just based on their ability to read and write but also on their capability to adapt to new technology. It's a totally different era and we have to be quick to learn or we risk getting behind."
Looking ahead, Hammoud believes that as the technologies around us become more integrated, data will play a key role in redefining the way we do business. "We are entering the era of the Internet of Things where everything will be interconnected, and data will be the fuel for accelerating business intelligence to help modern enterprises succeed."
With all these developments on the horizon, security will play an important role in technological evolution.
"It's important to remember that interoperability between multiple machines does not come without risks," he says. "Organisations need to be ready for different kinds of threats from passive attacks where the perpetrator monitors and exploits your network; to active attacks where a cybercriminal is trying to break your defences outright."
Hammoud underlines that because of security threats like these can occur at a variety of levels, organisations need to set up security measures that provide multiple layers of defence against these risks.
"This is why, through our cybersecurity partners – Barracuda Networks, Ivanti and Cradlepoint, we aim to assist regional firms from, both private and public sectors, in securing the different layers of their IT infrastructures," he says. "We want to provide organisations with end-to-end solutions, enabling them to achieve a holistic approach to security."
Building on this promise, Hammoud says Midis Group will continue to grow its capabilities, expand its market reach and invest in the best skills during the course of 2019 and beyond.  Another big focus for the company will be onboarding new solutions and vendors that it believes will cater to the evolving needs of enterprises in the region.
"We want to bring in only the best solutions to help enterprises transform and secure their businesses. We always uphold the highest standards in our initiatives and we always challenge ourselves to exceed even our own expectations," he says.