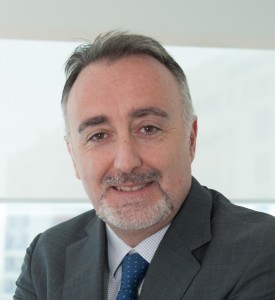 Regional distributor Mindware has recently announced its rebranding, new vendor partnerships and the launch of the company's mobile app to its partners and customers in the region.
With a brand new and fresh logo, the company's GM, Mario Gay says, "After 23 years of doing business in the region, I believe it was time to change to stay with the colours of the times and create a symbol that showcases the company with modern reality. In the rebranding, we have introduced a new logo and new colours for our brand while simultaneously staying true to our roots."
Mindware held an exclusive cocktail event at Armani Hotel, Dubai, during the week-long ICT event, GITEX 2014 to announce its rebranding and to welcome its latest vendor partner, Riverbed Technology to its vendor portfolio. The distribution partnership caters to all the markets within the region.
Mario Gay, General Manager, Mindware, says, "Mindware brings a large impressive portfolio to the table and which is quite segmented, making it easier to approach each segment separately. We are also bringing our partner base and technical competencies to the table and we are in the process of finalising a dedicated team to help in the growth of Riverbed's business. We will have activities such as presales, training, channel development and enablement and marketing."
Taj El-khayat, Managing Director, METNA, Riverbed, says, "This partnership is an important stepping stone into Riverbed's growth strategy, simply because we strongly believe in Mindware's capabilities in their coverage model. And more importantly we believe in their product portfolio that complements our location independent computing. This partnership comes at a perfect time for us as we start combining the different components of our application performance platform that utilises some of our technology alliances such as Microsoft and EMC, which are also very strong partners of Mindware today. For us, both EMC and Microsoft play a major role in terms of how we truly take our location independent computing, whether we look at it from the application acceleration mode or if we look at it from the storage delivery perspective as well. We are honoured and privileged to get this opportunity to partner with Mindware."
Apart from the Riverbed partnership, the distributor has also announced the sign-up with Atlantis Computing, a provider of software-defined storage this week.
The distributor has also launched the 'Mindware App' for Android and iOS platforms and plans to launch one for Windows soon. "It is a friendly app which has been created to help partners be updated on the latest in terms of trainings, events through geolocation features and to apply for jobs. It is also meant for anyone who wants to know information from the company," says Mario.