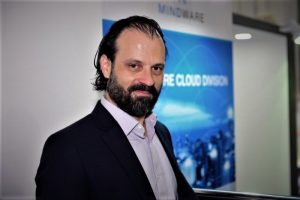 Regional IT distributor Mindware has signed a pan-Middle East contract with Ubiquiti Networks, manufacturer of wireless data communication equipment. The distribution contract will be covering all countries under Mindware's regional umbrella, from the Levant and North Africa to the Gulf and Pakistan, encompassing the full Ubiquiti Networks product range.
"Expanding Ubiquiti's presence in the Middle East is one of our top priorities and Mindware is the ideal partner to help us achieve that goal," said Tony Rassavong, channel director, Ubiquiti Networks. "With Mindware's combined experience, drive, and reach throughout the region, we're excited for the accelerated growth with this partnership." 
"Working with Ubiquiti Networks has been one of our key objectives this year as we had identified the vendor's disruptive go-to-market model and cutting-edge technologies – mainly in the wireless arena – as both relevant and essential to Mindware's channel strategy," said Nicholas Argyrides, chief of sales and marketing and deputy general manager, Mindware. "We persistently work towards enhancing our offerings by complementing our brand portfolio with top-class vendors. If one studies Ubiquti Networks' history and remarkable growth, there is no question that they are up there, successfully challenging the traditional networking and infrastructure players, quarter after quarter. This is the exact kind of partnerships that draw our attention and, eventually, our investment as a VAD."
The distributor has signed a MEA distribution contract with Polycom, a provider of business-grade conferencing communications, recently.