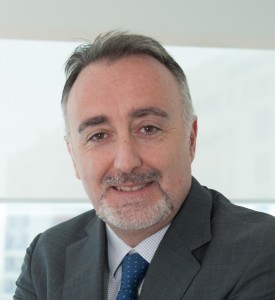 Juniper Networks honoured Mindware as the Distributor of the Year 2013 at its recently held Middle East & Africa regional partner summit in Dubai, U.A.E. The annual awards recognise partners who have made the most notable contribution to their customers and therefore grown their business value with Juniper throughout 2013.
"According to few independent market analysis, the MEA region is expected to have  one of the fastest-growing Internet penetration rates globally, so effective, secure high-performance networking is a key business driver for service providers and enterprises in MEA,"  said Mario Georgiou, Area Partner Director, Juniper Networks, Middle East & Africa. "Because we operate an indirect go-to-market model, Juniper's channel partners are fundamentally important to our customers' experience and Juniper's success. Mindware was a great example of an effective partnership to build the best networks for our shared customers during 2013. "
"This award is a testament to our expertise and widespread partner network, which has made us a valuable partner for Juniper– Mindware is extremely honoured to receive this award from Juniper. In 2013 many of our customers focused on creating a holistic, effective security stance across their network from data center to mobile user to protect mission-critical applications. Combining Mindware's local experience with Juniper's innovative portfolio, we have been able to deliver highly-effective solutions to meet business needs," said Mario Gay, General Manager, Mindware.