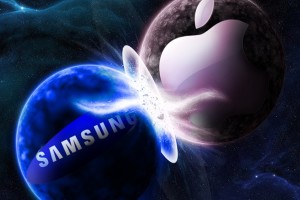 The CEOs of Apple and Samsung Electronics will participate in diplomacy talks ahead of a March trial in a patent dispute in a federal court in California.
Samsung's Oh-Hyun Kwon and Apple's Tim Cook will attend the mediation with three to four in-house counsel by or before 19th February. No outside counsel will attend, according to a joint court filing by the companies' attorneys.
The filing on Wednesday in U.S. District Court for the Northern District of California, San Jose division said that senior legal executives from Apple and Samsung met in person on Monday to discuss settlement opportunities, and agreed upon a mediator "who has experience mediating high profile disputes."
The court had ordered the companies on 13th November to submit a proposal regarding settlement discussions before the March 2014 trial, according to the filing.
The mediation meeting follows unconfirmed reports that the two companies are looking to settle some of their patent disputes in various courts. Similar mediation efforts have not been successful previously.
The two companies have several patent disputes including another in the same court.
A jury in the California court awarded damages to Apple of US$1.05 billion in 2012, after deciding that Samsung had infringed on Apple's patents in its products.
The damages were reduced after a second trial last year for recalculating a part of the damages, but Samsung still has to pay Apple about $930 million.
Apple renewed in December its motion for a permanent injunction on the sale of Samsung's products that infringed three of its patents, after an appeals court vacated the denial of the injunction. The District Court will now hear arguments on the injunction on 30th January.
Although Samsung has claimed that it has discontinued selling the particular models found to infringe or designed around Apple's patents, an injunction is important to let Apple combat any future infringement by Samsung "through products not more than colourably different from those already found to infringe," Apple said in the filing.
The other dispute in the court is over more recent products from the two companies.
Originally published on
IDG News Service (Bangalore Bureau)
.
Click here to read the original story.
Reprinted with permission from
IDG.net
. Story copyright 2023 International Data Group. All rights reserved.