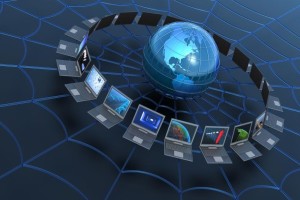 Mobile technology is increasing the complexity, usage and costs of mainframe applications, according to 350 international CIOs. 
A survey conducted by Compuware research shows that companies are subsequently finding it more difficult to isolate and fix mainframe operational problems.
Nearly 90 percent of the CIOs questioned said they are using outdated transaction monitoring practices that don't provide visibility into how distributed and mainframe applications interact.
In addition, IT staff are spending needless time in "war rooms" trying to resolve complex application issues they can't see, increasing the likelihood that if problems persist, brand reputations – and bottom lines – suffer, said Compuware.
Kris Manery, senior vice president and general manager, mainframe solutions, Compuware, said, "68 percent of CIOs felt distributed application developers, including those in the mobile space, are unaware of the impact they have on the mainframe environment.
"That is cause for concern as a poorly optimised application interacting with the mainframe will drive up MIPS (million instructions per second) costs unnecessarily. Those costs could be drastically reduced if developers had visibility into how their code was impacting the mainframe."
The survey found that 89 percent of CIOs believed mainframe workloads are increasing and becoming more varied. According to their estimates, distributed applications have produced a 44 percent increase in workloads over the past five years.
And 74 percent of CIOs think the added complexity of applications working across distributed and mainframe environments is making problem solving longer.