The UAE Ministry of Health and Prevention (MOHAP) has launched the electronic Early Warning Scores (EWS) project to assist clinicians in taking evidence-based decisions based on early warning scores for different age and obstetric groups. Pediatric Early Warning Score (PEWS), Modified Early Warning Score (MEWS), and Modified Early Obstetric Warning Score (MEOWS) are evidence-based early warning mechanism tools which will facilitate clinicians in detecting early signs of clinical/physiological deterioration.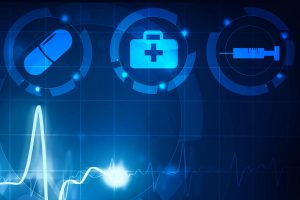 PEWS, MEWS, and MEOWS are standardised evidence-based risk assessment tools to identify patients showing signs and symptoms of clinical instability before their conditions deteriorate. These tools are based on physiological indicators and routine observations. They detect changes in a patient's physiology, which will be reflected in the score. The score will be a clear indication to the clinicians if the patient is improving or deteriorating. The higher the score, the more intervention and support required.
H.E Awadh Seghayer Al Ketbi, Assistant Undersecretary for Support Services, noted that the Ministry's adoption of the electronic health information system 'Wareed Project' is part of its strategy to develop effective health information systems and apply global standards in the management of health facilities and infrastructure.
The EWS aims to achieve several important goals such as utilising the electronic health record (EHR) to automate the scoring system for real-time updates, reporting and trending of data over the time utilising documentation and results, and reducing rapid response calls, ICU upgrades, and mortalities. The project also aims to increase proactive response to deteriorating patients and eliminate human calculation errors, as well as reducing healthcare costs.
Mubaraka Ibrahim, Director of MOHAP's Health Information Systems Department, explained that the Ministry's facilities previously used paper-based early warning scoring tools. Nurses had to document vital signs in electronic medical records (EMRs) and repeat the documentation in paper form. Users then calculated the score for each criterion based on the reference grid manually. The clinicians were notified verbally, and the data documented as a free text note in EMR. The paper documentation was then filed. The chances of human calculation errors were very high and the visibility of data for clinicians was very low. Trending the results was also not possible.
She added that the adoption of electronic EWS assists clinicians in the detection of early signs of clinical/physiological deterioration in patients, and helps in reducing intensive care mortality, hospital mortality, unplanned admissions and readmissions to ICU, delayed discharges, and rates of adverse events.
The EWS tools' numerous benefit include the integration of results to MPages to ensure visibility of the patient's condition to all clinical users and indication of clear courses of action for each score category, and reducing events of differing clinical judgments. These tools also take proactive actions, leading to reduced rapid response calls, unplanned admission to critical areas or higher level of care and mortalities, as well as decreased cases of cardiac arrests, lesser documentation errors and faster electronic calculations. This will save nursing documentation time and action, ensuring proactive care for patients through timely medical interventions.