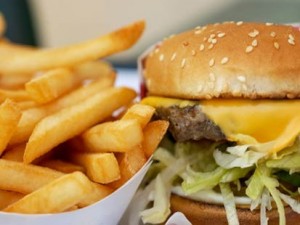 Oracle today announced that Mo'men Group,  a food processing company in Egypt with a diversified portfolio of fast food chains, pizza and dining  restaurants, has gone live with Oracle E-Business Suite, in order to keep pace with its Mideast rapid expansion.
Oracle is delighted to make at Mo'men Group's disposal a set of innovative highly-efficient IT management solutions to boost its growth and revenues. Oracle is committed to developing creative solutions that dovetail optimally with businesses' needs and objectives. Mo'men Group has joined a long list of high profile companies in Egypt and the region that have experienced the unmatched value Oracle solutions bring to their business", said Bassel Mubarak, director government ,public services & country manager, Oracle, Egypt
The Group's decision to go for Oracle applications was prompted by an urgent need for a complete and integrated system for managing and optimising enterprise-wide performance, the company said.
According to the Mo'men Group, the Oracle solution has provided the Group with a holistic overview where the Enterprise Resource Planning (ERP) system will be integrated at the first phase within the subsidiaries and then the group to achieve consolidation, integration with front office applications.
Before going live with Oracle applications, Mo'men Group used unsecure and disintegrated applications as each subsidiary implemented its own application, which resulted in waste of time across all divisions, lack of real-time financial data and missed opportunities for growth, representatives of the company said.
The Group has installed 16 products from Oracle E-Business Suite, including Oracle Financials, Oracle Inventory, and Oracle Warehouse Management for Oracle Inventory Management, etc. In addition to which, the company said that the Oracle solution has also offered a controlled approved hierarchy for all transactions and vertical solutions to Mo'men's core business, integration with point of sales and with the banks system for automation bank transactions.
The installation of Oracle products was facilitated by CITE, Oracle's partner in Egypt, who delivered an outstanding plan to Mo'men Group and provided continuous support throughout implementation phase.
"The CITE/Momen Group team successfully found the proper solution for automating all intercompany  and intra-Company transactions between the Group subsidiaries, which encompass 5 companies, 43 fast food stores, 18 pizza stores and 3 dining restaurants. The Oracle solution has helped top management track day-to-day transactions and take immediate corrective action whenever needed", said Ayman El Serougy, CFO, Mo'men Group.
"Oracle E-Business Suite has supported Mom'en Group to deliver better services with higher return on investment for its franchisees after having business results monitored on a daily basis instead of one month after end of closing date", concluded El Serougy.