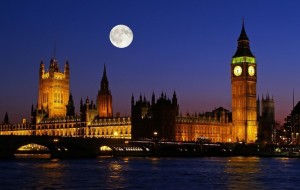 A Home Affairs Select Committee has stated that the UK is losing the war on online criminal activity and that the government is too complacent in targeting cyber criminals.
MPs have recommended that a dedicated state of the art espionage response team be established so that British companies, media, and institutions can immediately report an attack and effective action be taken.
The report concluded that there appears to be a 'black hole' where e-crime is committed with impunity, and that online criminal activity which defrauds victims of money is often not reported to or investigated by law enforcement.
"Banks simply reimburse the victims with no pursuit of the perpetrators. Criminals who commit a high volume of low level fraud can still make huge profits. Banks must be required to report all e-crime fraud to law enforcement," said MPs.
The inquiry also found that it is 'too easy' for people to access inappropriate online content, particularly indecent images of children, terrorism incitement and sites informing people how to commit online crime.
MPs on the Committee are concerned that Child Exploitation and Online Protection Centre is having its budget cut by 10 percent over four years and that its chief executive is leaving. The report believes that this could result in in losing its "laser-like focus" when it is merged with the National Crime Agency.
"The Committee urges those responsible to take stronger action to remove such content. The government should draw up a mandatory code of conduct with them to remove material which breaches acceptable standards," said the report.
It also believes that the Director of Public Prosecutions should review sentencing guidance and ensure e-criminals receive the same sentences as if they had stolen the same amount of money or data offline.
MPs have recommended that the government should look to set up an organisation similar to the Internet Watch Foundation, which should focus on reporting and removing online terrorist content.
"We are not winning the war on online criminal activity. We are being too complacent about these E-wars because the victims are hidden in cyberspace. The threat of a cyber attack to the UK is so serious it is marked as a higher threat than a nuclear attack," said Committee Chair and MP, Keith Vaz.
"You can steal more on the internet than you can by robbing a bank and online criminals in 25 countries have chosen the UK as their number one target. Astonishingly, some are operating from EU countries. If we don't have a 21st century response to this 21st century crime, we will be letting those involved in these gangs off the hook."
He added: "We need to establish a state of the art espionage response centre. At the moment the law enforcement response to e-criminals is fractured and half of it is not even being put into the new National Crime Agency."