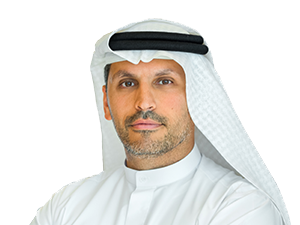 Abu Dhabi-based investment company Mubadala Investment Company (Mubadala) has announced its half-year 2017 financial results, the first interim reporting as a new entity following the merger of Mubadala Development Company (MDC) and International Petroleum Investment Company (IPIC).
The results follow Mubadala's AED 55.1 billion ($15 billion) commitment to the AED 367.4 billion ($93 billion) SoftBank Vision Fund, which is investing in emerging and established technologies across the globe.
Company revenues were AED 83.4 billion ($22.7 billion), compared to AED 72.9 billion ($19.8 billion) for the same period in 2016. This was attributed to strong performance and higher revenues across Mubadala's four investment platforms, with the primary drivers being the upstream and integrated oil and gas, semiconductors, and aerospace sectors.
Operating Income was AED 5.5 billion ($1.5 billion) compared to AED 3.3 billion ($900 million) for the same period in 2016, primarily driven by petrochemicals and refining, defence services, and aluminium manufacturing.
Profit was AED 4.2 billion ($1.14 billion), compared to a negative AED 4.7 billion ($1.28 billion) for the same period in 2016.
Total assets were AED 465.5 billion ($126.7 billion) as of 30 June 2017, compared to AED 449.7 billion ($122.4 billion) at the end of 2016, primarily due to an increase in the value of financial investments; a $2.1 billion bond raised by Nova Chemicals which was utilised post-June 2017 for the acquisition of a Geismar, Louisiana Olefins plant; and dividends from financial investments.
Mubadala's four business platforms include Alternative Investments and Infrastructure; Petroleum and Petrochemicals; Technology, Manufacturing and Mining; and Aerospace, Renewables and Information and Communications Technology.
Group chief executive and managing director, Khaldoon Khalifa Al Mubarak, said, "The results from the first half of 2017 reflect the strength and scale of Mubadala Investment Company's diversified global portfolio and robust balance sheet. We will continue to integrate, optimise and grow the company's assets under our global business platforms, to create and realise maximum financial and strategic returns to support diversification of the economy of Abu Dhabi and the country."
Mubadala sold 45 million shares worth AED 2.25 billion ($613 million) in AMD in March 2017, while a further 40 million shares worth AED 1.93 billion ($526 million) were sold in August 2017 with Mubadala retaining a 12.9% stake and remaining the largest shareholder in the US-based semiconductor company.