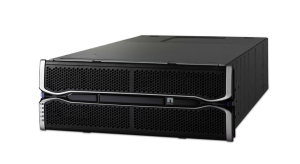 NetApp has released its EF560 all-flash storage array, which is based on a new Storage Performance Council SPC-1 Result.
The company has also introduced the E5600 hybrid array which leverages the flash optimisations of the EF560 in hybrid configurations using both solid-state drives and conventional disk drives.
The E5600 storage array is designed for more capacity-intensive SAN applications including data warehousing, email and backup.
"New deployments of server platforms, CPUs, operating systems and enterprise applications are driving IT leaders to rebalance their data center infrastructure and storage performance is a key success factor with these upgrades," said George Kurian, Executive Vice President, Product Operations at NetApp. "Our new high-performance all-flash EF560 is exactly what enterprises need to serve their customers faster and provide a better overall user experience."