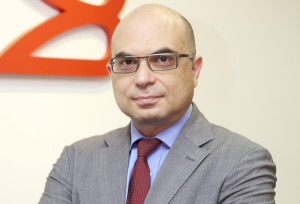 Brocade is currently offering a free one-year licence on its Vyatta Controller.
While the licence is restricted to the management of five physical or virtual network nodes in a non-production environment, it includes 60 days of free access to 24×7 technical support.
The Vyatta controller is built directly from OpenDaylight code, can be deployed as a VM on any major hypervisor and is interoperable with third-party network hardware.
"Because of Brocade's commitment to open standards based development, this golden opportunity is available to all customers rather than being restricted to only those with certain infrastructures," said Yarob Sakhnini, Regional Director, MEMA, Brocade. "Despite its many benefits, SDN is not a widely understood concept in this region and roll-out has been slow due to the lack of expertise. We hope to change this by offering a world-class solution bundled with world-class support,"
Brocade will offer the developer edition of the controller which includes templates, libraries, and testing environments to help developers write and test SDN applications and deploy them into service.
The company said it will let 'developers retain full intellectual property rights to the applications they build' and that these applications would run on any OpenDaylight based controller.