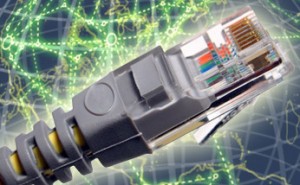 While much of the hype for software-defined networking is focused on large-scale data centre deployments, some companies are taking a different angle.
According to Laurent Masia, a product line manager for Netgear, the idea is to make the task of managing a network simpler for smaller organisations that might not have much IT expertise.
"We understand that SDN's value proposition is going to be [based] around simplicity, because in the small and mid-sized organisations, the example isn't going to be Stanford University, it's going to be the Santa Cruz School District," he says.
"Rather than the efficiency advantages that have big players across the networking industry excited for SDN, the SMB use case centres on ease of use.
"In these school districts, they don't have armies of Cisco engineers to manipulate the products one by one. So the SDN value is really going to be, as they'd say at VMware, how to virtualise the network – not with a [command-line interface] but with something much simpler," Masia says.
But there's still a long way to go – and the switch market isn't without its immediate challenges.
"The future for the switches is most likely going to be kind of agnostic and hardware based," he says. "That's the expectation – SDN means 'if I have a problem with [hardware] brand A, I'm going to pick hardware brand B.'"
Building SDN support into hardware also faces technical hurdles at the lowest end – while small home devices probably aren't suited for SDN in any case, the complexity of SDN means that there's a certain minimum level of "horsepower" required, Masia says.
Specialised silicon could alleviate some of these problems, however.
"[Right now] we all use … silicon that was designed for something else," he says. "They were not designed for SDN."
Essentially, however, Netgear is adopting a wait-and-see attitude toward many aspects of SDN. While the small business strategy seems to have progressed at least some distance, Masia asserts that there's still a lot of uncertainty out there.
"We still want to see which controller, which framework … is the one," he says. "I believe, personally, that given the [large] quantity of extremely clever academics, researchers and engineers [working] on OpenFlow … it might be the one."
Despite that, Masia says that OpenFlow won't be a key differentiator in any case, as far as Netgear is concerned. "OpenFlow is like the USB protocol for a mouse," he says. "Nobody is really interested in the USB protocol; what matters is the mouse."