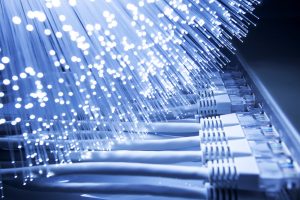 The UAE has been ranked as the global number one for fiber to the home (FTTH) penetration in 2016, according to the leading industry body FTTH Council.
The Council recently published its annual report, and the UAE scoring coverage of 93.7 percent, ahead of Qatar (87.9 percent), Singapore (85.4 percent), South Korea (79.8 percent), Hong Kong (73.7 percent) and Japan (53.9 percent).
The UAE was shortlisted in the category of countries with FTTH penetration of over 40 percent. There were 11 countries in this category.
"This achievement has only been possible due to the long-term vision of the UAE leadership of development and modernisation," Saleh Al Abdooli, CEO, Etisalat Group, said. "Etisalat has worked in line with this strategy, investing more than AED 28 billion in network infrastructure. This has led to the launch of innovative services meeting the growing demand and changing requirements of our customers across the country and making the capital the first city globally to be covered with a fiber optic network.
"With network enhancement and expansion Etisalat has also focused on investing in innovation and next generation technologies and services. This is in line to provide the best customer experience to our subscriber base and position our UAE leadership on a global map in the ICT sector as well as other sectors."