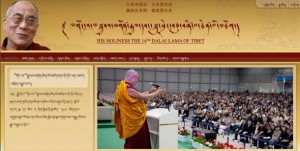 A new piece of malicious software targeted at Apple users has been found on a website dedicated to the Dalai Lama.
The malware, nicknamed "Dockster," is a backdoor that allows an attacker to control the victim's computer, record keystrokes and export files, according to Intego, which sells security software for Macs.
Dockster tries to infect computers by exploiting a vulnerability in Java, CVE-2012-0507. The vulnerability is the same one used by the Flashback malware, which first appeared around September 2011 and infected as many as 800,000 computers via a drive-by download. Flashback was used to fraudulently click on advertisements in order to generate illicit revenue in a type of scam known as click fraud.
Apple patched the vulnerability in Java in early April and then undertook a series of steps to remove the frequently targeted application from Macs. Apple stopped bundling Java in the 10.7 version of its Lion operation system, which continued with the company's Mountain Lion release. In October, Apple removed older Java browser plug-ins in a software update.
Intego wrote that Dockster was uploaded on Friday to VirusTotal, a website that tests malware samples against a variety of security software programmes to see if the malicious programs are detected. Dockster has also been found "on a website dedicated to the Dalai Lama that has been compromised," Intego wrote.
The website, which has also been targeted before by hackers, had also been set up to deliver an exploit for Windows, wrote security vendor F-Secure in its writeup. Websites sympathetic to the plight of Tibet have frequently been targeted by hackers.
In 2009, security researchers analysed computers belonging to Tibet's government in exile, Tibetan non-governmental organisations (NGOs) and the private office of the Dalai Lama, which were concerned about the leak of confidential information. They found the computers had been infected with malicious software that allowed remote hackers to steal information, part of a botnet they dubbed "GhostNet."