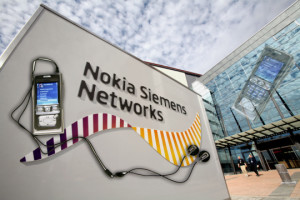 Nokia is to acquire Siemens' 50 percent stake in joint venture Nokia Siemens Networks, which will become a wholly-owned subsidiary of the Finnish company after the transaction is completed.
The handset maker is paying €1.7 billion ($2.2 billion) to acquire the stake in the mobile networks equipment company. The Siemens name will be phased out, and a new name and brand will be announced at the closing of the transaction, which is expected by the third quarter of this year.
The acquisition has been approved by the boards of both Siemens and Nokia, and is subject to customary regulatory approvals.
Nokia said it will support the current management plan for Nokia Siemens Networks, including a restructuring plan already in progress. The current management and governance structure will stay in place, with Rajeev Suri continuing as CEO and Jesper Ovesen as executive chairman of the board of directors.
Nokia Siemens Networks' operational headquarters will remain in Espoo, Finland, and the company will continue to have a strong regional presence in Germany, including its major hub in Munich, the companies said in a statement Monday.
Of the €1.7 billion purchase price, €1.2 billion will be paid in cash at the closing of the transaction. The balance will be paid in the form of a secured loan from Siemens due one year from closing. Nokia said it has obtained committed bank financing for the cash portion.
Nokia reported first-quarter sales of €5.85 billion, down 20 percent year-on-year, and a net loss of €272 million, smaller than the year-earlier loss of €928 million, as the company faces competition from Samsung Electronics and Apple in its smartphones and overall handsets business. Nokia Siemens Networks has established a leadership position in LTE, which provides an attractive growth opportunity for Nokia, the company said.
Nokia Siemens Networks was established in April 2007 combining Nokia's networks business group and Siemens' carrier-related operations for fixed and mobile networks. The financial results of the joint venture have been consolidated to Nokia since then, which will continue after the acquisition of the Siemens' stake.