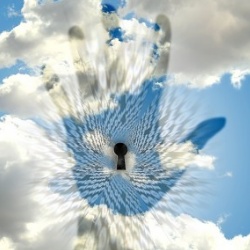 Zservices, the provider of local Zscaler cloud security services in the Middle East, has announced a partnership with NourNet, a leading Riyadh based internet and telecom service provider in the Kingdom of Saudi Arabia.
The partnership will enable NourNet to offer Zservices' managed cloud-based web and email SaaS security services to large corporates, small and medium businesses and residential users, the companies said. The solution will be offered as a value-added service and will protect users from malicious content and threats arising from internet usage, they reported.
Speaking about the partnership, Amjad Abdel Hafez, GM at NourNet said, "NourNet has always leveraged cutting-edge technologies to offer its customers the latest and best network services. Zservices' web security solution is the first cloud-based web and email security service in the Middle East. The scalability of the solution means that we can easily adapt it to our constantly expanding customer base. Its high availability and reliability translates into minimum down-time and an enhanced browsing experience. We are proud to offer Zservices' cloud security service to our subscribers and are confident that they will eagerly opt for it".
Zservices Middle East cloud infrastructure is built and powered by Zscaler—the Cloud Security Company—which offers policy-based secure Internet access for any end-user, on any device, anywhere. By deploying the cloud nodes at the most strategic internet point in the Middle East region, Zservices has ensured the localisation of the service, the company said.
This enables the company to offer region-wide web and email cloud services and logging, local traffic termination and end-user data privacy that comply with telecom regulations, representatives asserted. The infrastructure permits high availability backed with Service License Agreements (SLAs) and requires minimal hardware space at the telecom data centres, they added.
"Internet users in the Middle East have become increasingly aware of many web-based security threats and the demand for affordable, reliable and easy-to-use security services is increasing. As a well-established and trusted internet and telecom provider in the region, NourNet is well poised to address this growing need", said Nidal Taha, MD, Zservices. "The Zservices Cloud-based web and email security solution interacts with the global Zscaler cloud infrastructure and offers subscribers local internet traffic termination and end-user data logging. We anticipate a good reception of this service from both businesses and residential customers."