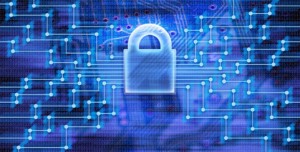 Riverbed Technology, the IT performance company, today announced an expansion of the ecosystem for the Riverbed Whitewater family of cloud storage gateway solutions for data protection, giving organisations unparalleled choice and flexibility when replacing tape storage with a fast, secure and cost-efficient solution that seamlessly off-sites data to cloud storage environments.
Riverbed has grown the number of cloud storage, backup software, and critical database protection solutions supported by Whitewater to more than 15, tripling the size of the ecosystem in the last six months.
Added to the Whitewater gateway ecosystem are cloud storage solutions Windows Azure, Rackspace Cloud Files and OpenStack Object Storage (Swift); backup software CommVault Simpana for Backup and Recovery, HP Data Protector and Veeam Backup & Replication; as well as critical database protection solutions Microsoft SQL Server backup and restore and Oracle Recovery Manager (RMAN), the company said.
By providing more choice and flexibility, Riverbed ensures its customers can confidently move to cloud storage to enhance their data protection strategies, regardless of location or data protection application, to best meet the needs of their organisation, representatives of Riverbed said.
"Organisations are struggling to develop effective data protection strategies, primarily due to rampant data growth and expanding global enterprises. Recently, cloud storage has emerged as the next logical step in the evolution of data protection that allows organisations to transfer the cost and management burden to a third party," said Bob Laliberte, senior analyst at Enterprise Strategy Group.
"The pace of data growth is making it more challenging for organizations to meet backup windows. With this release, Riverbed is introducing new levels of support for third-party storage providers and backup solutions. This will make it even easier for organisations to benefit from the scalability, flexibility and cost-effectiveness of cloud storage without requiring any changes to their existing backup processes and tools, enabling organisations to meet or exceed corporate service level agreements," Laliberte added.
According to Riverbed, Whitewater gateways deduplicate, compress and encrypt data to reduce storage costs in the cloud. Whitewater also enables organisations to easily and securely obtain the benefits of the public cloud's economies of scale, flexibility, scalability and pay-per-use pricing, without changes to their existing infrastructure, the company said.
This frees data protection staff from labor-intensive tape backup and tape infrastructure management with no disruption to their operations, sources said. In the event of a disaster, the secure cloud copy can be restored to any location and provides a strong DR solution without the need to purchase and maintain expensive hardware in remote locations, the organisation added.
Organisations can set up Whitewater and move data to the cloud in some cases in less than an hour, providing a fast return on their investment, the company said. The broad ecosystem for Whitewater enables organisations to flexibly transition between major cloud storage providers, should requirements change in the future, representatives concluded.