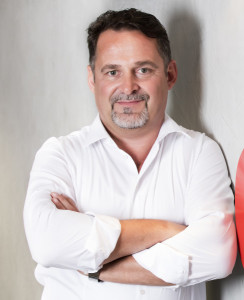 OKI Europe has appointed Mathias Militzer to the role of General Manager for the Middle East, India and Africa with immediate effect. Militzer joins the company from Lexmark International, where he was General Manager for the Middle East and Africa. He has also held senior roles at Sharp Electronics and Mars Inc.
OKI has brought in Militzer and other additional talent to achieve its strategic business objectives and significant growth targets. According to the company, the appointment is part of the organisation's ongoing commitment to deliver business development in the office solutions, professional print and vertical industry segments across the globe.
"We are very pleased to welcome Militzer to the OKI Europe business," said Terry Kawashima, Managing Director, OKI Europe. "With his proven track record in management, I am confident he will contribute significantly to accelerated success within these crucial regions."
In his new role as General Manager, Militzer will hold responsibility for all aspects of the business, including executing growth strategies at both a distribution and reseller level. He will also work closely with other team members to achieve profitable and sustainable expansion and significantly improve the company's market share in the Middle East, India and Africa.
"I am very keen to be taking on this role," says Militzer. "It is an exciting time to be joining OKI Europe. With the experience I've gathered over the years through management roles within the Middle East and Africa, I'm looking forward to helping the business with our partners and customers to advance in these very important regions."