Intel Security's Raj Samani on his company's commitment to help customers address the increasingly urgent need to shorten response time and simplified threat defence strategies.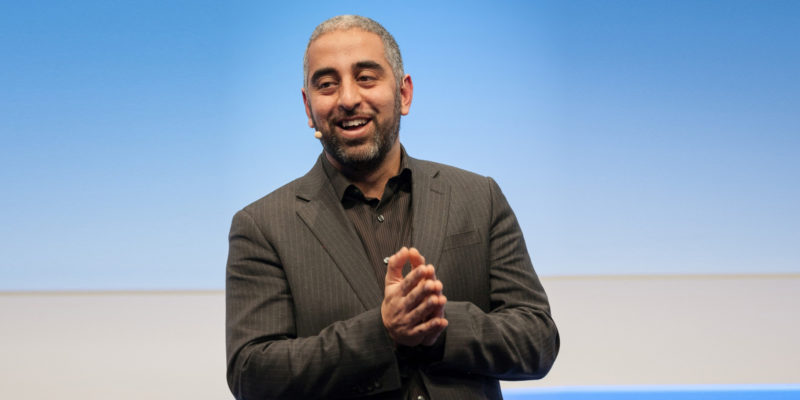 Raj Samani, Chief Technology Officer, EMEA for Intel Security says he is proud to part of a company that is actually taking action in the cybercrime arena. "You can talk to some vendors, and they will say that public private partnerships are important, but in reality they haven't actually participated," he says. As an advisor to the EUROPOL Cyber Crime Centre and active member of the Cloud Security Alliance, Samani is hardly all talk.
In addition providing his expertise to Intel Security, Samani splits his time with numerous initiatives to improve the awareness and application of security in business and society. He was inducted into the Infosecurity Europe Hall of Fame in 2012, won the Virus Bulletin Péter Ször Award for the investigation he co-authored on the takedown of the Beebone Botnet, and was named in the UK's top 50 data leaders and influencers by Information Age.
The Middle East region is an important area for Intel Security, according to Samani. "There are remarkable things happening in this region," he says. "For example, we have worked with oil and gas entities here to create the first digital oil fields. This Middle East is actually dedicated to using technology for the greater good."
The relationship between cybersecurity vendors, enterprise customers and law enforcement agencies is certainly changing, and Samani puts this shift succinctly. "It really isn't about finding a vendor anymore it is about finding a partner. When an incident occurs, it is about being the 'grown up in the room'. I don't know what other companies are doing, but that is what Intel Security is doing."
And what Intel Security is doing is nothing short of remarkable, according to Samani. "We are enabling businesses to do truly disruptive things. Be it healthcare, or farm to table foods, cloud or even criminal services – they are all intertwined with technology these days and we are supporting those businesses to use their technology in new ways." With a future that will inevitably be built on the foundation of interconnected machines, there are a few concerns when it comes to security in the up and coming IoT space. "I'm concerned about the lowering of technical barriers to being a hacker these days," says Samani. "Anyone can be a hacker now, it doesn't take any technical expertise and that is a problem." As for the remedy – "Staying informed is the best weapon. We need to stay one step ahead, and that is what we are helping our customers do at Intel Security."
Prior to Intel, Samani worked across numerous public sector organisations, in many cybersecurity and research orientated working groups across Europe. He is also the author of the Syngress books 'Applied Cyber Security and the Smart Grid', "CSA Guide to Cloud Computing", and the technical editor of "Industrial Network Security (vol2)" and "Cyber Security for decision makers". Samani is currently the Cloud Security Alliance's Chief Innovation Officer and previously served as Vice President for Communications in the ISSA UK Chapter where he presided over the award of Chapter
Communications Programme of the Year 2008 and 2009. He is also Special Advisor for the European CyberCrime Centre, also on the advisory council for the Infosecurity Europe show, Infosecurity Magazine, and expert on both searchsecurity. co.uk, and Infosec portal, and regular columnist on Help Net Security. He has had numerous security papers published, and regularly appears on television commenting on computer security issues.
Intel Security's Raja Samani on his company's commitment to help customers address the increasingly urgent need to shorten response time and simplified threat defence strategies. Raja Samani, CTO, Intel Security, EMEA