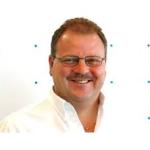 OKI, a Japanese firm, has recently launched a range of Single-function Multi-function Document Print (SMDP) solutions in the Middle East.
These included C391, ES9541 ES9455, ES9475, MB770 and MC780, multi-function print and document solutions that aim to bring security, HD colour printing and seamless integration with document workflows to large workgroups.
John Ross, General Manager, OKI MEIA presented OKI's smart printing solutions at a conference held at the Jebel Ali Resort which followed live demonstration of OKI's document solutions by Javier López, Senior Manager, OKI EMEA.
The MC700 series was highlighted for the balance it strikes between functionality and security.  Embedded in it is an open platform sXP (smart Extendable Platform) that combines print, copy, scan, fax and stapling functionality in one high speed and ergonomic device. Document security is kept intact by a security access control method that uses the 48-bit address assigned to each network card to determine access to the network, also called GUI filtering.
OKI intends to take its SMDP solutions to enterprises that require smart printing and document management to bring efficiency to workflows. According to John, OKI's business approach is different for a brownfield project as compared to a greenfield project.
"A classic case of a brownfield project would be a company with a fleet printers that require the software end of our print management solution to redesign workflows and reduce wastage. Here, we would be introduced by our channel partners to offer the company the solution it needs," John said. "Channel partners approach us with printer orders for clients that already have hundreds of printers running within the company – that is where, we go in to streamline their printing processes and restructure the workflows."
"There then is a greenfield sale largely for government entities where we sell the printing solution as a service, not as an asset," John added. "In other words, the asset depreciates on our balance sheet – the client is charged for the service only. We re-examine the exercise after 3 months to study if the actual amount of print activity is still leading to wastage."
OKI's direct channel partners are distributors. Commenting on OKI's B2B strategy in the Middle East, Ross highlighted the business's scale-up approach to penetrating the market which differs from client to client. The USP OKI intends to bring to a client is streamlined workflow and managed printing, John added.