The Blockchain Symposium in Muscat (Oman), which was held last week, highlighted the impact that Blockchain technology can have on bringing together government entities and private businesses.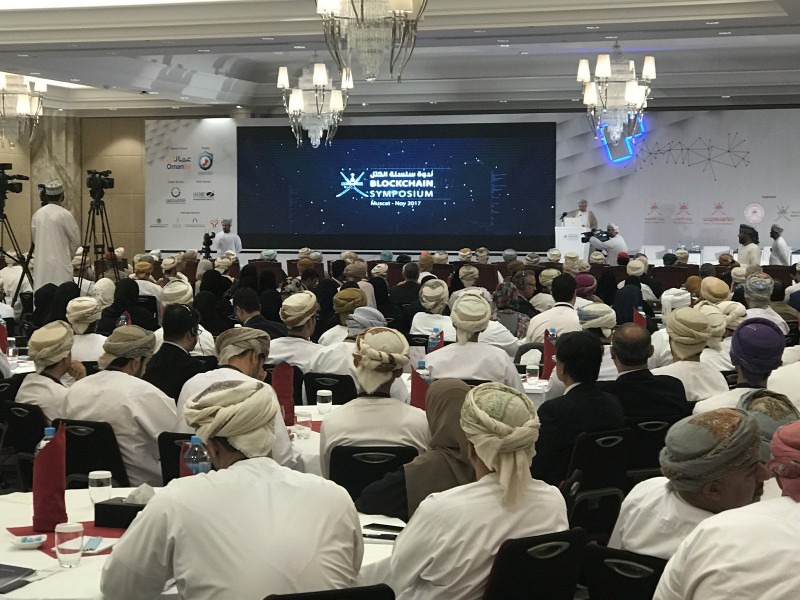 With an objective of promoting Oman as an enabling business environment for international Blockchain companies, the event gathered together nearly the entire cabinet (22 ministers), as well as 700 invite-only participants, and was the largest business gathering in Oman's history. In addition, the entire programme was shown live on TV during day one of the symposium.
A large number of senior international speakers also attended the event, including four members of the World Economic Forum's "The Future of Blockchain Council". All were speakers at main sessions and counsellors during the workshop sessions in the final days of the meeting.
The opening keynote was given by the CEO of Swisscom Blockchain – a majority owned subsidiary of a telecommunications holding controlled by the Swiss government with $12 billion in annual revenue.
Speakers at the Blockchain Symposium hailed from all the continents and covered subjects relevant to most industries including keynotes and panels on topics such as: smart contracts, cryptocurrencies, eGovernment, regulation, FinTech, insurance, Fourth Industrial Revolution, IoT and cybersecurity.
The speakers also demonstrated the adoption of Blockchain over many generations, with ages ranging from a veteran with 45 years of experience in banking to an articulate and insightful 14-year-old girl speaking on "Children and the Blockchain". The age disparity helped promote a longer-term nurturing mindset perspective.
Such substantial engagement is uncommon for a Middle Eastern nation – perhaps the most notable example of another Blockchain-friendly government in the region being that of the UAE. According to a recent report by Aseel Consultancy, the UAE's blockchain market is expected to hit $300 million by 2022.