Young people around the world are not fully aware of the economic changes and challenges of the knowledge economy that are already shaping how people will live, learn and work, according to research announced today at the Misk Global Forum in Riyadh.
The topline findings from the Global Youth Survey, undertaken by Populus on behalf of the Misk Foundation, revealed that 57% of young people around the world are unfamiliar with the concept of the knowledge economy.
On top of this, more than half fear that are not sufficiently tech-savvy to access the opportunities that will arise from the rush of technological progress in areas such as data mining, machine learning, and blockchain.
Yet the world of technology is central to young people's lives: Globally, 88% of 16-35s use social media and are as likely to cite limited internet access as they are issues like addiction or cyber-bullying as problems.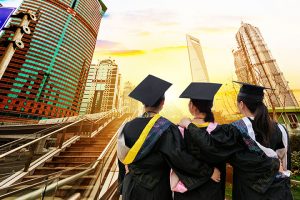 The survey, which interviewed young people in 21 of the world's leading economies, also revealed stark differences between emerging economies and the G8.
In Argentina, Mexico, Brazil and the USA, 95%+ of young people regularly use social media, yet in India, Nigeria, Indonesia and Pakistan, fewer than 30% have internet access, with those three countries alone representing a quarter of the world's population.
Divisions are also evident between young people in urban and rural environments and between those with high and low incomes. With young graduates from urban areas, and those with high incomes, better able to access the education and networks that will equip them for the knowledge economy, the research suggests that we run the risk of the 'Fourth Industrial Revolution' entrenching social divides – not ending them.
However, encouragingly, the research also showed that a clear majority of young people (59%) are positive about the impact of technology on work, and just 4% believe that technological change is a challenge to their generation.
Instead most young people are confident that they are prepared to face the changes and will be able to adapt to the disruption brought about by wide-ranging technological advances. This is supported by findings that further suggest that most young people have an attitude that will help them embrace change, with 65% describing themselves as open-minded and three in five regarding themselves as adaptable.
Shaima Hamidaddin, Executive Manager at the Misk Foundation, said: "This research serves to underline the importance of developing and empowering young people all over the world – not just in Saudi Arabia. Meeting the challenge of change brought about by the fourth industrial revolution will not be easy, but young people the world over have the potential and the attitude to meet it. The Misk Global Forum is providing a platform for young people from around the world to draw on this open-mindedness and eagerness to learn to connect with established leaders and innovators so they can experiment, explore, and map what their futures can look like."
The research analysed 21,000 interviews with young people between the ages of 16 and 35 in 21 countries. These comprised the 19 nation-state members of the G20, along with Nigeria and Pakistan due to their large and growing youth populations. Questions focused on young people's own perceptions of their skill base, preparedness, and confidence and optimism, providing a unique look for policy makers, educators, and researchers at how young people view their own futures.