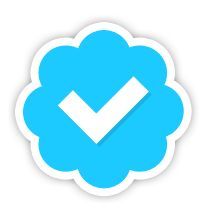 Twitter's verification program has been updated and the firm has announced related actions it was taking on Wednesday.
According to a series of tweets by the firm, Twitter's verification program has been perceived as an endorsement by the users for a while now.
"We gave verified accounts visual prominence on the service which deepened this perception. We should have addressed this earlier but did not prioritise the work as we should have."
The online news and social networking service admitted that this issue became aggravated when it opened up its verification for public submissions.
The tweet said that the firm "verified people who we in no way endorse." The company is now working on a new authentication and verification program, redrafting the whole system.
"In the meantime, we are not accepting any public submissions for verification and have introduced new guidelines for the program."
Twitter's verification program will now conduct an initial review of verified accounts and said it will strip off verification from accounts "whose behavior does not fall within these new guidelines. We will continue to review and take action as we work towards a new program we are proud of."
At the moment, it is not clear who will be affected and the timeline of these new changes, as per media reports.
Twitter has previously taken action on unscrupulous accounts, which can be read about here.  This update comes post the company's recent announcement of rolling out 280-character tweets to a wider audience last week.