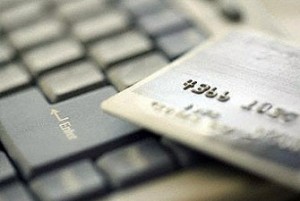 Dubai eGovernment collected over AED 2 billion in government fees through its online payment service in the first half of 2012, a 21% increase over the previous year, the Department announced today.
More than AED 2.07 billion from 1,641,556 transactions was collected through ePay on behalf of all the participating local entities by the end of June 2012. This compares to a total of AED 1.7 billion from 1,396,973 transactions in the first half of 2011.
Ahmed Bin Humaidan, Director General of Dubai eGovernment said: "These results clearly indicate the favourable pace of eTransformation in Dubai as reflected by the increasing adoption of ePay as a preferred mode of payment to complete government transactions."
He added: "This service allows both corporate and individual customers to pay online for government services either through credit cards or direct debit from the customer's account in the five participating banks; namely, Commercial Bank of Dubai, Dubai Islamic Bank, Abu Dhabi Commercial Bank, Abu Dhabi Islamic Bank and Union National Bank."
Bin Humaidan noted that payment through credit cards was still the customers' top preferred option with the amounts electronically collected through credit cards exceeding AED 1.8 billion.
Also, he noted that the use of direct debit option grew noticeably during the first half of this year with the amounts collected growing to around AED 247 million through over 450,000 transactions.
Dubai Customs, Dubai Electricity and Water Authority (DEWA), Dubai Health Authority (DHA), Department of Economic Development and Roads & Transport Authority (RTA) were the top five government entities respectively in terms of the electronically collected amounts, while DHA, DEWA, RTA, Dubai Customs and Dubai Police were the top three government entities respectively in terms of the number of transactions achieved.
Meanwhile, a total of AED 3,215,442 through 15,645 transactions was collected through the Dubai eGovernment mobile payment gateway mPay in the first half of 2012.
Currently, a number of government entities are participating in this service, which is done by sending an SMS to 4488 to inquire about and settle due fees or amounts. The service covers Salik recharge from RTA, payment of traffic fines from Dubai Police and payment of electricity bills from Dubai Electricity and Water Authority.
Dubai eGovernment has previously introduced new updates and features on the mPay gateway including activation of the auto-payment/auto-recharge of the government services provided by mPay.
The new updates and features also allow control over the minimum balance and the maximum payment/recharge in addition to optimization of the "multiple accounts" feature, which allow users to configure mPay to support multiple accounts for one government service after registering on the website of the service.
ePay and mPay are part of the Dubai eGovernment's initiative offering online government services through electronic channels for the public and the business community providing an efficient and comfortable mechanism for instant payment of government fees instead of personally visiting banks or the departments concerned.