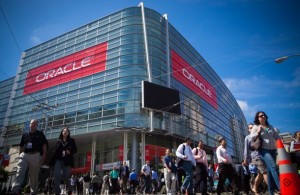 Customers of Oracle and SAP are benefiting from the presence of third-party support providers in the enterprise software market, with research indicating that some are negotiating up to 25 percent off their steep maintenance fees.
According to the latest research by industry analysts Constellation Research, the business model for software vendors relies on winning heavily-discounted upfront licenses, selling additional add-on modules and growing a perpetual stream of maintenance revenues.
It states that by year five of a software life cycle, a vendor will have worked out most bugs in the release and reduced staffing in research and development to a point where the profit margin for support and maintenance will have reached between 67 and 81 percent.
Consolidation in the software vendor landscape made it possible for the likes of SAP and Oracle to charge these prices. However, with the emergence of third-party support providers, such as Rimini Street, which claim to reduce maintenance costs by at least 50 percent, this position of power is eroding.
Constellation Research's surveyed 184 organisations with SAP or Oracle maintenance contracts, of which 149 respondents were aware of third party support providers. Of these 149 respondents, over half (51.7 percent) had used a competitive proposal in negotiating a new deal with SAP or Oracle.
Rimini Street provides companies with an online tool to gain a competitive business proposal in two business days or less, which could be used in negotiating a new deal for maintenance fees.
Over 60 percent of organisations surveyed believed that third-party maintenance improved their negotiation leverage. For example, for those customers choosing to remain with Oracle or SAP, the competitive quote led to a reduction in maintenance fees between 5 and 25 percent.
Respondents who secured a proposal from a third-party maintenance provider on average received a 13.7 percent discount on annual vendor maintenance fees.
However, more than 70 percent of organisations stayed with their original support for convenience and relationship reasons.
Despite this, Rimini Street, which is generally perceived to be the market leader in third party support to enterprise software customers, recently reported impressive growth results in the EMEA region. During 2012 it more than doubled new sales, with 117 percent year-over-year growth in new client invoicing.
Although Oracle and SAP fought hard against the rise of the likes of Rimini Street with intense legal battles, it is also true that some customers will never look to third party support as it doesn't include access to the latest innovation and upgrades.
British snack supplier United Biscuits, which owns brands such as McVitie's, KP Nuts, Hula Hoops and Twiglets, recently revealed that it has saved hundreds of thousands of pounds in maintenance costs by moving from SAP to Rimini.