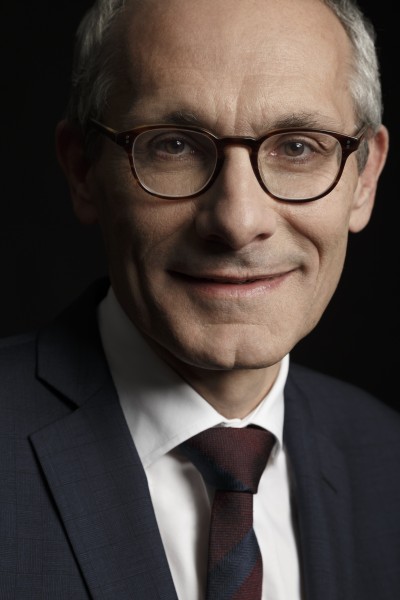 Orange Business Services chief executive Thierry Bonhomme has said that the entrepreneurial spirit and willingness to adopt technology in Dubai is as strong as that of any city on earth. 
Speaking to tahawultech.com on a visit to Dubai from the firm's Parisian headquarters, Bonhomme said that Orange Business Services is now ideally positioned as a technology advisor to deliver smart city success, and that the opening of the firm's regional HQ in Dubai Silicon Oasis will strengthen its regional operations.
The Saudi France CEO Forum on 10th April saw the signing of 20 MoUs between the countries, worth over $18 billion, including a deal between Orange Business Services and Saudi chemicals giant Sabic.
"In Saudi, we started by providing network services to Aramco and Sabic, and we're still involved with them, but we're also building additional services. Sabic has signed an MoU with us to co-innovate on IoT, joint labs, and potentially a startup accelerator. Two or three years ago, we started replicating there what we've done in other regions," Bonhomme said.
Bonhomme made it clear that the Orange Business Services is looking to work with the Middle East's largest companies. "We're targeting MNC's," he said. "We have around 3,000 of them across the around the globe, and we're currently generating revenue of about €7 billion per year, and we can deliver any of our solutions to regional customers."
He also said that the innovation culture being fostered in Dubai, as well as the city's appetite for technology, were some of the best he had seen in the world. "The atmosphere and the way people behave in Dubai Silicon Oasis is the same as any leading international accelerator across the world," Bonhomme said. "One thing I think is interesting here is cooperation around outcomes. Here, the outcome seems to count more than anywhere else. As soon as Dubai detects a service, it's keen to use it within its own ecosystem. That seems to be systematic here. We've embedded four startups to build POCs to customers in the UAE. This country definitely has the innovation aspiration to drive startups into business.
"In Dubai, there's an increasing global economic dynamism of the city. To Silicon Oasis and DMCC – our landlords, if you like – an outcome is not just providing a location for us, but increasing trading."
Bonhomme was also at pains to stress that Orange Business Services has done considerable work to reinvent itself in terms of the services it now provides. "We're still generally considered as a network provider, but for five years we've been evolving on our data journey and as a digital services company," he said. "Our expertise lies in how to generate money from smart cities. Today, we need to focus on use cases and the value that can be provided to citizens and the public, local authorities, and the economy in general. We need to discuss value creation. POCs alone don't generate value.
"To deploy our strategy, we need internal innovation, and our Dubai HQ is very important for that. It's about co-innovation with our customers, and developing partnerships."
Bonhomme offered the analogy of shifting tectonic plates to describe how a range of different organisations operating in technology now have overlapping interests. "Vendors, IT developers, integrators, telcos and startups are now more or less on the same continent," he said. "It's a case of big and small animals competing together. We've been unique in how we've presented ourselves, in how to run and design a network in terms of its orchestration, operation and optimisation. That's what we want to provide along the data journey."