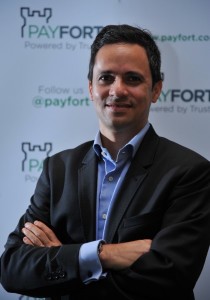 Online payment service provider PAYFORT has announced the launch of its Saudi Arabia operation as it continues to expand its regional presence.
The announcement was made during the ArabNet Digital Summit 2013 at the Four Seasons Hotel in Riyadh, KSA.
Omar Soudodi, Managing Director, PAYFORT, said, "We are excited to be announcing our Saudi Arabia operation at ArabNet, a market where internet penetration has crossed the 12 million user mark and where over 25% of the user population depends on secure online payment solutions to protect their transactions.
"As the region continues to adopt online payments for shopping and services, more emphasis needs to be placed on improved payment facilities that help increase overall sales while reducing loss from risk and fraud."
Online payment penetration in the Middle East currently stands at 25 percent for the Kingdom of Saudi Arabia (out of 12 million users), 30 percent for Kuwait (out of 2 million users), 67 percent for UAE (out of 5.6 million users) and 7 percent for Egypt (out of 38 Million users).
Smartphone penetration has also played a key role in further fueling online payment adoption as more Web-enabled devices become available to users in the region, and in Saudi Arabia, bank card penetration leads the region with over 12.3 million card users in the Kingdom.