Polycom, a global company focused on enterprise grade business communication solutions, has announced two significant updates with its premier partner, Microsoft.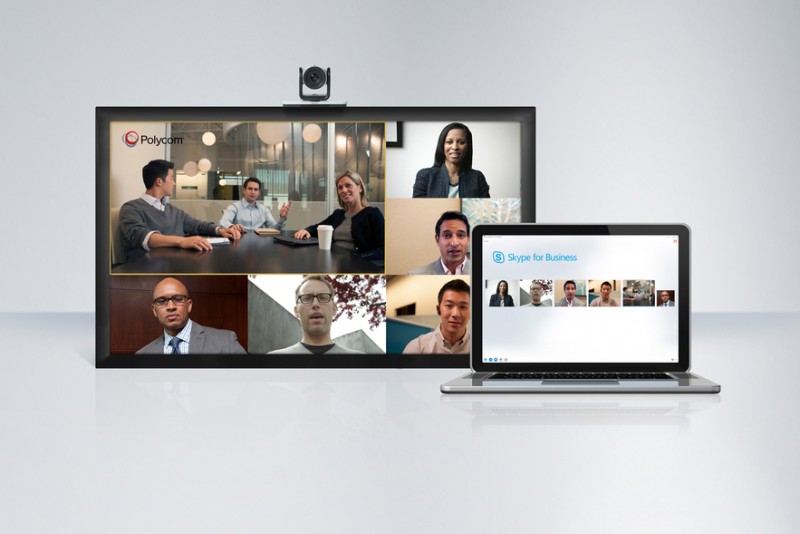 According to the company, its RealPresence Group Series, is the first and only standards based video solution to be certified for Microsoft Skype for Business online in Office 365. Customers can now get an enhanced Skype for Business meeting experience in an Office 365 environment, with to Polycom's audio and video conferencing. With solutions like the Polycom EagleEye Director II camera that follows the active speaker around the room, high-definition audio and dual screen support, meeting participants will feel as though they're in the same room. Customers using RealPresence Group Series will also have the benefit of a familiar Skype for Business user interface and work flow.
"For more than 14 years, Microsoft has been one of Polycom's most valued partners and together, we have brought the most powerful collaboration experiences to our customers," said Amy Barzdukas, chief marketing officer, Polycom. "This certification means the Office 365 meeting experience just got even better."
The certification of RealPresence Group Series offers more flexibility and choice on how Office 365 customers experience meetings. RealPresence Group Series joins a portfolio of Polycom video solutions certified to work with Skype for Business and Office 365.
Polycom has also announced that Polycom RealConnect for Office365 is now available and shipping in Europe. This service connects Cisco, Polycom and other vendor's endpoints to Skype for Business online seamlessly. Simply invite participants to join meetings by using Microsoft Outlook. Users can connect with one simple click from anywhere, from mobile devices to Polycom and Cisco Immersive rooms, and receive the same meeting experience. Office 365 users see multiple viewing strips across the screen, including panoramic wide-shots of those joining from dedicated immersive suites. In addition, as many as nine sites may be seen at the same time.
Eric Steimel, director, Real Estate Technology and Collaboration, Pitney Bowes, said, "RealConnect for Office365 is exactly what we needed. Instead of people spending time at the beginning of each meeting trying to get the technology to work, they now just join from wherever, from whatever platform they're comfortable with and focus on the meeting. Our vision is that every meeting is a Skype for Business meeting."