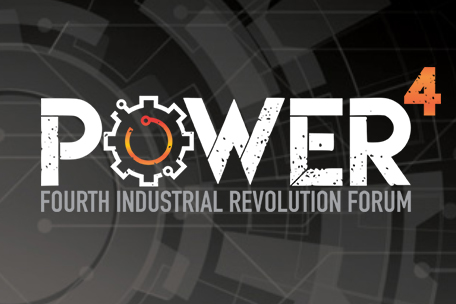 CPI Media Group is delighted to announce a selection of the technology experts who will grace the upcoming Power of 4 Fourth Industrial Revolution Forum.
The inaugural Power of 4 Forum will take place on Wednesday 25th April at Emirates Towers in Dubai, and will discuss the challenges around some of the most transformative technologies that are heralding a new industrial age.
Homing in on artificial intelligence, blockchain, IT automation and virtual reality, Power of 4 will hear from some of the Middle East's savviest technology end-users about the best strategies to transition into the age of smart technologies and machines.
A range of technology leaders have already been confirmed to speak at the event.
Sharjah Electricity and Water Authority chairman HE Dr Rashid Al Leem, who was named Ambassador of Knowledge for the UAE in 2015 by His Highness Sheikh Mohammed Bin Rashid Al Maktoum, is set to open the conference.
Emirates Nuclear Energy Corporation's director of IT Alia Al Hammadi will speak at Power of 4, and she will discuss the innovative ways that technology is allowing ENEC to hit its target of producing 25% of the UAE's energy needs by 2020.
Jon Richards, co-founder and CEO of Yallacompare.com, and one of the UAE's youngest and most successful entrepreneurs, will feature on the artificial intelligence panel discussion with Dubai World Trade Centre's director of IT Farid Farouq, who is charged with managing technology for a facility that attracts more than 3 million visitors per year.
Logistics firm Tristar has been a regional pioneer for its use of blockchain technology, and group head of IT Adam Lalani will share his story of success on the blockchain panel discussion.
He will be joined by Meraas Holding's senior director of IT Ajay Rathi, a mainstay of Middle East technology who has proven himself to be one of the region's outstanding digital leaders over the last few years.
A fascinating discussion on virtual reality is also set to take place, with Herbert Fuchs, chief information officer of construction firm ASGC – responsible for iconic landmarks Business Central Towers, City Walk and the expansion of Dubai International Airport – joined by leading property developer Deyaar's senior manager of IT Faisal Ali.