In a CNN interview, Apple CEO Tim Cook shares why he thinks Silicon Valley's abuse of privacy is out of control and why tech companies need to do a better job of protecting consumer data.
With $945 billion market valuation, Apple is currently on track to becoming the first-ever trillion-dollar company.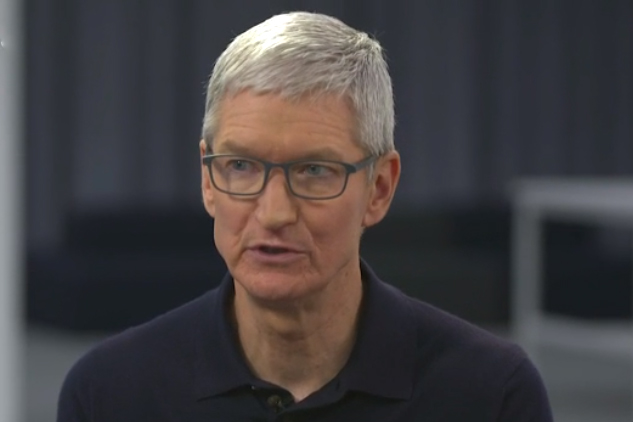 Over the years, the iPhone-maker has avoided the intense scrutiny on critical subjects such as data privacy. "We feel this very deeply, that privacy is a fundamental human right. So that's the angle that we look at it," said Cook.
He added he believes that tech leaders need to reflect about what has been happening in the tech landscape and "make some substantive changes throughout the industry to protect people's privacy."
Cook noted that they are focusing on how "we can make the web an unbelievable place for ourselves but more importantly the kids that are on it."
The Apple chief noted that the company writes its policies in plain language around the world, so people would know exactly what they are doing, and they are not in the business of monetising consumer data. "People are not aware fully of how their data is being used, who has it, and I think this has to be addressed."
Cook then shared that Steve Jobs' view on privacy, "[He believes] that people should know who is getting their data and what it should entail. I think he put enormous emphasis on that. This is not something new that just happened when I became CEO. We've always had it. In terms of broader issue of humanity, that is his philosophy.
"That is the DNA of this company is that Apple should always be trying to change the world, and change means make it better. That's the thing that we get up in the morning and focus on doing. I don't see that changing. That's the north star that keeps us going"
Watch the full interview here.